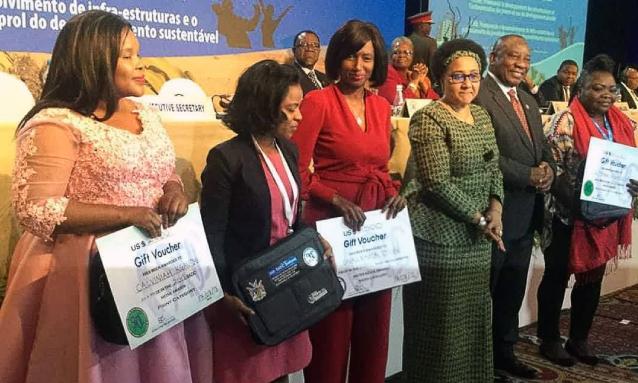 Onalenna Dianah Dube and Calvaniah Morwadi Kgautlhe have each received Radio and Print Journalism awards. Onalenna's entry documents some of the successes achieved by SADC in addressing human trafficking, while Calviniah's article highlights some of the benefits and opportunities of developing the Trans-Kalahari Corridor across SADC countries (Botswana, Namibia and South Africa).
Onalenna, a friend of YourBotswana, is news anchor at popular commercial radio station, DUMA FM. Calvaniah works for the government media agency, BOPA as does Yobe. Yobe, an affable man with the most infectious smile, has worked tirelessly for BOPA for many years.
Yobe, who submitted an entry on the activities of the 37th SADC Heads of State and Government Summit in Pretoria, is the Photo Journalism runner-up. All three are known to YourBotswana and are dedicated, hard working journalists in each of their fields and deserve the accolades they've received. We at YourBotswana would like to take this moment to say congratulations to you, 'Ouna Dee,' Calvaniah and Yobe… long may your hard work and successes continue!
Source: BWgovernment Facebook page
Image courtesy of Namibian Broadcasting Corporation