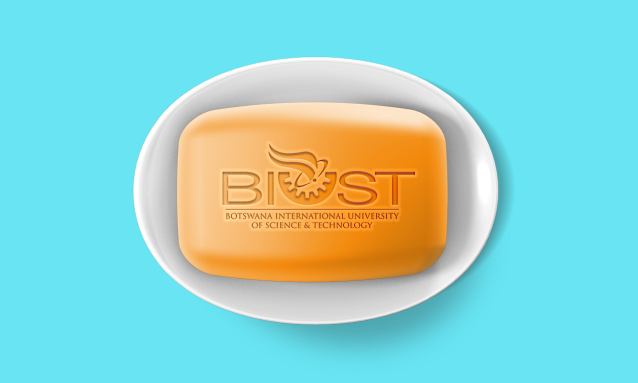 Botswana's Science and Technology university, BIUST has 'broken ranks' to produce a bar of soap that is proving a household favourite among Palapye residents!
The 'BIUST soap' – a name coined by the residents of Palapye – is fast becoming a firm favourite in and around Palapye. Botswana International University of Science and Technology (BIUST) made using tallow, a type of oil usually considered waste in slaughterhouses and butcheries.
BIUST Head of Chemicals in the Department of Materials and Metallurgical Engineering Department, Professor Edison Muzeba said in an interview that the bar of soap is 50 per cent tallow and comes in various colours.  Professor Muzeba said the ingredients used in the making of the soap include coconut, morula, canola, sunflower oil as well as the scent to give the soap its pleasant smell.
The professor explained that the project came about mainly to educate the Chemical Engineering students about soap production and eventually roll out the skills to rural communities around Palapye.
"Since the university is not at the stage where it's selling the 'BIUST soap', the university has engaged the Bureau of Standards as well as the South African Bureau of Standards for quality testing," he said.
Professor Muzeba further said BIUST aims to donate some of the soap to the less privileged while also marketing the product to a bigger market.
Reference: BOPA