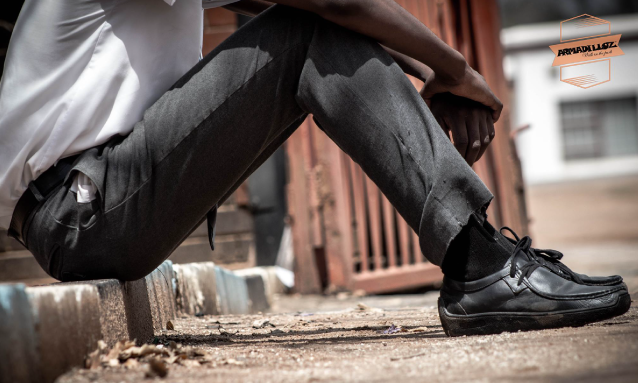 A Molepolole born art teacher is designing durable but affordable genuine leather shoes for high school students to rival local retailers. Katlego Thabalaka says he was inspired to start the venture following his research into the types of shoes students wear to school. Thabalaka says his year-long research involved using parents and students as his focus group to determine the type of shoe they would like. Based on his findings, he observed that a certain imported brand dominated school corridors, despite being highly priced.
This drove him to exploit the situation by producing more durable school shoes but affordable genuine leather. Thabalaka explained that the interesting brand moniker- Armadilloz Shoes- came about as because the armadillo is believed to have the toughest skin on earth.
"In 2016, I started producing some samples with different production companies to see which could give me the product that my clients desired and finally settled on an Israeli company with a local factory. That's the company I am currently working with to produce the school shoes." he said.
Thabalaka further said he recently produced about 400 shoes for junior and senior school students, half of which have already been sold. He said business is looking up as many people appreciate being able to buy good quality, affordable school shoes, a venture he revealed he financed himself. He revealed that while he initially targeted secondary school students, word has spread and even primary school pupils are keen to get their hands on the shoes.
Thabalaka's Armadilloz shoes are available to buy from JB Sports stores.
Reference: BOPA
Image source: Armadilloz Shoes Facebook page