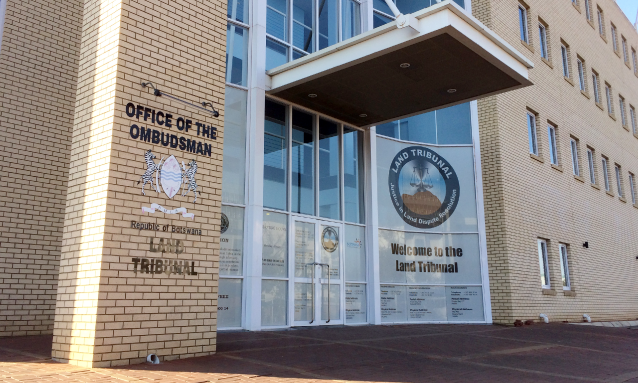 The African Commission on Human and People's Rights (ACHPR) has made recommendations to Botswana on how to improve its human rights position.
The leaders of the delegation which was in the country on a promotional visit; ACHPR Chairperson, Soyata Maiga and her deputy, Lawrence Murugu, who is also the Commissioner Rapporteur on the human rights situation in Botswana, told a press briefing in Gaborone that the country could be better served by implementing some reforms.
Among these, the Commission recommends for Botswana to expedite turning the Ombudsman's Office into an institution dedicated to the promotion and protection of human rights. Also, the government was urged to consider a moratorium on the death penalty and lead the national dialogue on the abolition of the death penalty.
"Botswana should also consider enacting a law which includes a specific legal provision criminalising torture and establish a police oversight body to investigate allegations of violations committed by the police," Mr Murugu said.
---
He further said that the country should consider decriminalizing abortion, address the non-provision of free ARVs to non-citizens, and also address legal barriers which prevent key populations such as same-sex couples and sex workers from accessing HIV prevention measures such as condoms and ARVs.
---
The ACHPR delegation met high-ranking government officials from various ministries and representatives of non-governmental organisations, United Nations agencies and visited various local institutions such as clinics.
"The delegation commends the government of Botswana for its political will and commitment towards the effective enjoyment of human rights, including through the adoption, since the last visit of the Commission to Botswana, of further legislative and other measures to implement the African Charter and other ratified regional and international human rights instruments," Mr Murugu said.
The delegation praised the country for initiatives established to encourage the empowerment of the youth, free basic education at primary and secondary levels, the allocation of approximately 15 percent of the annual budget to health, the provision of free health services to Botswana citizens as well as measures to address HIV/AIDS epidemic, including the Treat All campaign.
They also lauded the collaboration between government and civil society as well as government's commitment and initiatives towards combating corruption.
Reference: BOPA