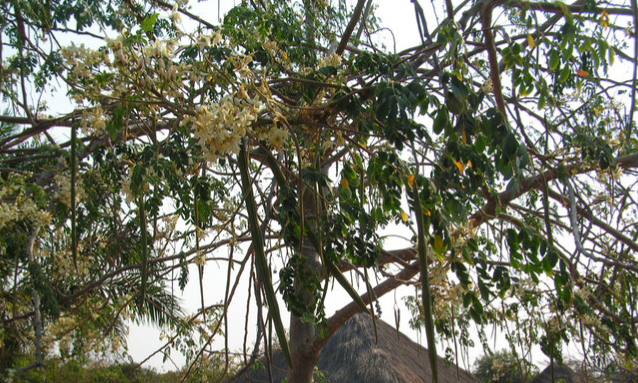 A Chinese farmer who has called Botswana home for over two decades has opened Botswana's first Moringa products manufacturing business called Moringa Technology Industry (MTI).
Registered in 2014, the company is currently in the process of producing samples of Moringa tea, juice, powder and tablets (among others) to be submitted to the Botswana Bureau of Standards (BOBS) for approval and certification. MTI is set to exhibit its products at the country's tenth Global Expo Botswana, themed 'seizing opportunities through networking with global business leaders'.
MTI Managing Director, Benni Motshwasele believes the four-day event, which opens on October 30, 2018, will give them the exposure they need to sensitise locals and foreigners about their products.
"The plan is to eventually distribute the products to all retailers, wholesalers and pharmacies across the country. Once local demand is met, we will export the products," said Motshwasele.
MTI's production capacity is yet to be tested, however, with the ability to produce 30 bags of tea leaves per minute and potentially making 3 000 noodle bags weighing 500g each per day, Motshwasele is confident they will be able to meet local demand and be able to export the products. MTI, located on the outskirts of Tlokweng village, boasts over 14 state of the art custom made Chinese machinery.
"I have invested millions in the business," said Hu Yan, MTI Founder.

"I have had to buy cars, I hired labour – not just for the workstation but for the actual farming of the trees because we grow our own trees here, I have also invested in seeds – planting 10 000 seedlings and have had to build from scratch the manufacturing space," said Hu.
After a five-year behind the scenes slog, Hu is eager to share his dream with Botswana and the rest of the world.
"I could not have accomplished this without Jamali's help. He allowed me to use his land. He believed in me, that the idea would work," he said.
Business mogul, Sayed Jamali, came to Hu's rescue after partnerships with two different locals failed. Nevertheless, Hu is still advocating for Moringa tree farming by Batswana, as he believes citizens have a lot to benefit from the untapped industry. Hu believes Moringa could be the solution through which Botswana can eradicate poverty.
Last October after partnering with Jamali, Hu planted 10,000 seedlings at the Tlokweng farm. Within three months, most of the trees stood at over 3 m high. Hu subsequently packaged several product samples and took them to then President, Ian Khama for his appreciation and approval.
"I plan to export to China, America and Europe. This tree cannot grow in those countries because of freezing weather conditions," he said.
---
Moringa is a versatile plant whose every part can be eaten or used as ingredients in traditional herbal medicines. Its leaves are a good source of many vitamins and minerals including protein, vitamin B6, Vitamin C, Iron, Riboflavin (B2), vitamin A (from beta-carotene) and Magnesium. The pods are lower in vitamins and minerals but are rich in vitamin C.
The plant is rich in various antioxidants including quercetin and chlorogenic acid. MTI also plans to produce powder from the Moringa leaf, which can increase blood antioxidant levels as well as lower cholesterol levels, potentially reducing the risk of heart disease.
---
Reference: weekendpost.co.bw
Image source: Flora of Botswana