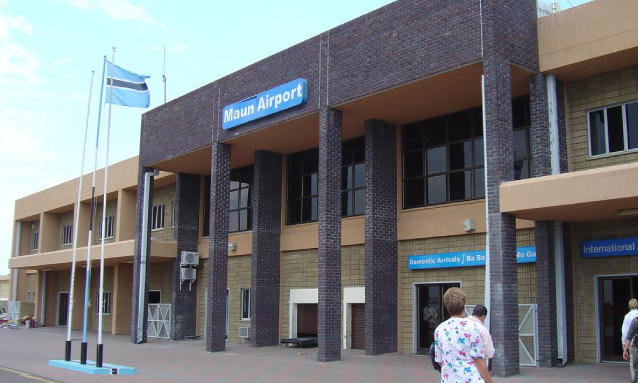 A tender dispute has reportedly resulted in the delay of the Maun International Airport upgrade. This came to light during an engagement meeting during which the Ministry of Transport and Communications Permanent Secretary, Kabelo Ebineng was responding to comments from aviation industry stakeholders. The latter had complained about the heavy delay in spite of the airport being the country's busiest.
They said a lot needs to be done to ensure that the airport meets customers' expectations, arguing that it should be prioritised as money had been earmarked for the project. It's emerged P8-million has been set aside for the project. Hospitality and Tourism Association of Botswana –HATAB's Thato Morule said it is a pity that there has been no progress made even though the project was planned for in the NDP 9/10. The airport was supposed to be upgraded in stages and has so far undergone two phases.
Ebineng explained that there was a technical delay because the Civil Aviation Authority of Botswana – CAAB identified a company which was awarded the tender, a decision that was then contested by another company. He explained that this meant the authority had to re-tender.
Ebineng appreciated that the facility should have been upgraded a long time ago following the government's decision to upgrade Botswana's airport facilities. He also admitted that in terms of aircraft movement, Maun airport is the busiest in Botswana and the second busiest in Southern Africa after Cape Town International Airport, underscoring the need to develop it.
Ebineng expressed frustration over the source of the delay, appealing to the stakeholders to cooperate and follow the stipulated processes. He urged all concerned to work as a team and contact the relevant authority where they encounter challenges.
---
YourBotswana View…
Well, there we have it; we finally know what's been holding up the Maun International Airport upgrade. And quite frankly, it absolutely beggars belief! You seriously couldn't make it up! Shoddy contractors?! What's taking so long to sack and replace them? The re-tender process; why is it dragging on for years? The whole thing's like a very bad joke, only it's far from funny!
When talk of an upgrade first started, I was living in the UK and it's been almost five years since I returned home. The Kasane upgrade came and went. There's now even talk of a Palapye international airport, which granted, could just be a rumour. But if it were true, WHY does Palapye need an international airport?
As wild as it may seem, I would not be surprised if a state of the art airport was built in Palapye long before the Maun Airport project ever came to fruition. In my humble opinion, I also believe strongly that P8-million falls way below what's required to give the facility a proper facelift befitting an international airport of Maun's stature. The government seriously needs to shake a leg on this project and re-think the budget it aims to earmark for the project. Maun airport needs to have been done last decade and if that's not obvious to all concerned…!
Reference: BOPA