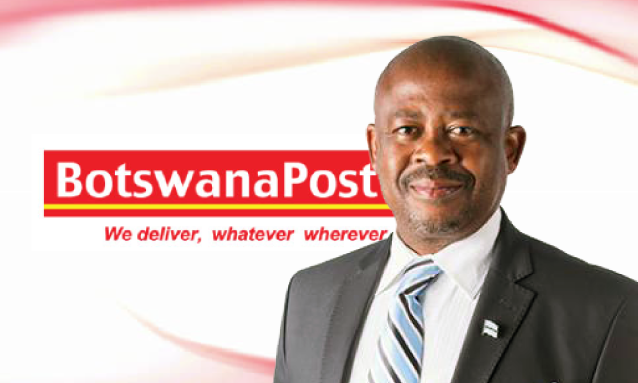 BotswanaPost has posted P4.1 million profit before tax in the financial year 2017/18, a first for the organisation since the Icon of Excellence Strategy. Sharing the results on June 29, BotswanaPost CEO Cornelius Ramatlhakwane said BotswanaPost's balance sheet growth stood at 2.9 per cent with a year-on-year revenue growth of 3.8 per cent, 98.7 per cent cost to income ratio and a controllable cost reduction of 5.3 per cent.
Ramatlhakwane further said the 2017/2018 financial year closed with an improved business performance compared to the previous, which ended at revenue growth of 6.8 per cent, controllable costs reduced by 7.9 per cent and losses reduced by 51.9 per cent.
When he took over as BotswanaPost CEO in 2015, Ramatlhakwane said he promised the Board of Directors that the organisation would be profitable in three years' time, provided there was optimised operational efficiency and in turn, reduced operational costs. He said the board of directors embarked on an organisational transformation journey that carried out an operational efficiency scan with the aim of identifying solutions to the challenges which prevented the entity from being profitable.
He noted that BotswanaPost took advantage of the 141 opportunities identified by the scan, which resulted in a significant improvement of the business. He highlighted that the organisation had three-year turnaround strategy enrolled in 2017 to achieve efficiency, sustainability and profitability. He identified leveraging new technology and partnerships as additional revenue sources and continuously increased efficiency and decreased controllable cost as key priorities through which BotswanaPost strive to reap healthy profits.
Reference: BOPA