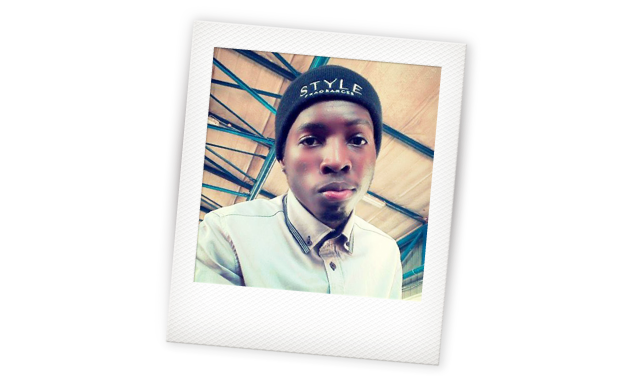 Dumelang, my name is Daniel B. Shoopara. I'm a 24-year old Motswana and here's my profile.
My full name is Daniel Bryce Shoopara. I don't have a Setswana middle name or even pet name. The pet name I do have is Bambila, a Zambian name from my mother's side. I am yet to understand the meaning!
I'm an entrepreneur, a farmer and an educator. I tutor kids my business has adopted; I provide educational content in the form of books and exam materials and stationery. I aspire to provide more as my business grows.
How I would describe myself – I would personally say I am who I want to be at any given moment and I am working on making the better version of myself. I am religious and believe in God. I am also an active member of my society.
Other people think I am crazy because I don't limit my abilities. I always try to think positively, believe that anything is possible and go for whatever I set my heart on. To me, the sky is the limit.
In terms of hobbies, I'm big into sports and as such, my hobbies tend to involve anything to do with sports. I love playing street football, digital games (PlayStation), skating and basketball.
A year from now, I have my eyes set on big things for my future. I like to dream big and hopefully, I will be the proud owner of a farm on which I dream of growing exotic fruits and vegetables for my home village, Maun.
My Background…
I was born and raised in Maun. I tried the big city life thing but ultimately decided it wasn't really for me. I made the move back to Maun, where I now live, in December 2016. Maun is just under 1 000 km away from the capital city, Gaborone. It's situated in the North in the Ngamiland District and is home to the Okavango Delta. Maun is known for having the biggest donkey population in Botswana; everywhere you go in Maun, you're bound to see a donkey or two or a whole family of them… don't ask me why!
While Maun still has a very rural feel about it, it is classed as a town because it has all the amenities you need. Maun people are very laid back, welcoming and friendly and love to have a fun time. It's the hub of Botswana tourism and is often referred to as the gateway to the Okavango Delta. Its white, sandy soil gives it an exotic vibe and around the rainy season from December through February, the scenery comes to life due to the plush, green environment. It is home and for that, I'm grateful.
I used to live in Nkoyaphiri, Mogoditshane on the outskirts of Gaborone, which is a world apart from Boseja, a sleepy neighbourhood of Maun where I'm from. Boseja is very safe and the residents are nice and friendly people. Mogoditshane is quite the opposite as it tends to be plagued by petty crime. Plus where Boseja is sparsely populated, Mogoditshane is crammed full of people.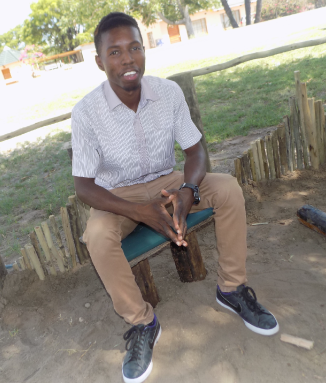 Growing up in Botswana was fun and a real blessing. As I've got older and learning how other Africans fare in their countries really puts things in perspective! I realise and appreciate more that we live a charmed life in Botswana and we are truly blessed. Whenever I'm asked about life in Botswana, I always think about our national anthem. The opening line, Fatshe leno la rona ke mpho ya Modimo means"this land of ours is a gift from God". The song pretty much sums up my views on Botswana, my country. Peaceful, harmonious, friendly and welcoming.
The person from whom I draw inspiration is my late father. He pursued everything he wanted and went about it with so much passion to succeed at all his endeavours. He sometimes failed but what inspires me to this day is his passion and drive.
Something People may be surprised to know about me – When people first meet me, they get the impression that I'm this shy and quiet person. I think it's because it can take me a while to warm to people, I don't just jump in head first haha. I suppose in a sense, I'm a little reserved around people I don't know but then as I get to know them more and feel comfortable around them, I'm all loud and powerful. They probably can't shut me up LOL
My greatest achievement may come over a bit weird for some but its reading the Bible on a daily basis and truly believing in the power and knowledge that God has set the stage for me to live a positive, decent and fulfilled life. I'm deeply religious.
About Botswana…
I see Botswana as the land of opportunities. I believe that if I work really hard and BELIEVE, I can be anything I set out to be. The fact that I have a real chance of making it, that through hard work I can really make a decent living and elevate my community and myself makes me proud to be from Botswana. Modern-day Botswana has seen the emergence of young people leading businesses, NGOs and charity organisations. This is the sign of a progressive nation, people's contribution to society and uplifting lives. We were taught that we couldn't just sit back and expect to live the good life; you have to work hard and also look out for family. That for me makes Botswana a wonderful country.
The things that make me proud to be Motswana the most are the people of Botswana. Batswana people are a huge part of the reason Botswana is such a fantastic country. I think it's sad to see many countries the world over fighting and killing each other, racial wars, tribal wars etc Botswana has many tribes who live alongside each other harmoniously. We welcome people from other countries and live harmoniously alongside each other. I think it's awe-inspiring that Batswana believe in peace and prosperity and work to maintain peace among the people and the country at large.
If I could change anything about Botswana – I think Batswana would do well to work smart to really reach their full potential, to believe that they have it within themselves to succeed. Sometimes people don't seem to have faith in their potential.
In terms of travel; within Botswana, I really enjoyed visiting Kasane, another popular safari destination. The green expanse felt so serene and peaceful, I almost didn't want to leave! Then there's the wildlife. Kasane being the home of the largest population of elephants in the world, you see the majestic beasts almost everywhere – it's just amazing!
I'd love to visit Botswana's second biggest city of Francistown, I only ever went there as a kid but don't really recall much and the city's had so many developments I believe the latest transformations have to be seen to be believed.
Beyond Botswana, I would love to visit Brazil, purely because the country is famed for its beautiful people and beautiful scenery LOL. My favourite traditional meal is hands down Madombi le seswaa. This is basically dumplings andpulled meat… delicious! Botswana local cuisine is very simple and unassuming but delicious in its simplicity.
Having celebrated 51 years of independence; going forward, I think Botswana is on the right track, so I hope it continues along the same path to achieve positive growth across various areas including peace, education, infrastructure and Science and Technology. Of course, being a religious person, I hope the people of Botswana continue getting closer to God.
YourBotswana…
I discovered YourBotswana when I met one of the owners through a friend and she told me about YourBotswana. I admired her passion to promote Botswana and open the world's eyes to the beauty of Botswana and its people.
My first impression of YourBotswana? Blown away! I honestly can't say I've come across a Botswana blog on YourBotswana's level. I also love what it stands for. The fact that it's so professionally put together and the clean lines make it very eye-catching. A great representation of Botswana.
The posts I enjoyed the most are the ones with video content and the Friends of YourBotswana section. The latter is great for seeing what makes Batswana tick, learning about Batswana and people who like Botswana. I really look forward to reading the latest edition and now I'm a Friend of YourBotswana hehe
Why I wanted to submit my Friend of YourBotswana profile – After the owner told me about it and mentioned that I could submit my profile to the Friends of YourBotswana section, I was eager to do it be part of the drive to show the world what Botswana and its people are all about.
I can't think of anything at all that can be done to improve the website, the YourBotswana team are doing a fantastic job as it stands. The website is fun and informative, but maybe more video content would be brilliant.
Thanks for reading my profile.