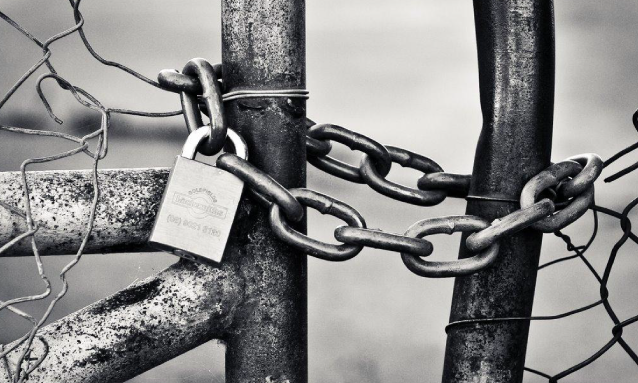 Angry Trium security guards on Monday reportedly locked Boteti councillors and management inside the council premises in a desperate bid to get them to do something about not being paid their dues. 
At the end of their tether, the guards appear to have taken the expression drastic times call for drastic measuresliterally after their employer allegedly failed to pay them for two months. The guards, who maintain that this happens all the time, also said they have a case against their employer at the Industrial Court due to salary arrears. They told assistant council secretary, Onthatile Molelu that they have consequently been kicked out of their rented houses and that the situation has made it incredibly hard for them to provide for their families.
Molelu told the security guards that he could not force the company to pay the employees or take any action against the security company. However, he noted that the new contract that they would sign with the security company has a provision that allows the council to take action against a client for failing to pay employees. 
The security guards raised complaints ranging from unfair dismissal, delayed payments, failure to pay them for sick leave and worn out uniforms. They said the parade that should be staged before they report for duty does not take place due to lack of consultation by the supervisors. 
Trium Security Services official, Tshepo Nthoiwa however, said the first batch of 76 employees had been paid, adding that the second batch would be paid for the months of April and May as well as other arrears. Mr Nthoiwa said employees are paid P75 for leave and that when the tender ends, the only thing that would need paying would be severance benefits.
---
YourBotswana View…
The shoddy treatment of security guards up and down the length and breadth of Botswana sadly appears to be commonplace. What's worse, not much seems to be done about it and the companies brazenly continue to do so knowing they'll get away with it!
Before we even get to the delayed payments as well as non-payment, security guards are paid peanuts. Based on this as well as the delayed payments and non-payment, it makes me wonder; quite how they are supposed to be motivated to keep their employers' clients and their properties safe and secure is beyond me. It doesn't help matters that Botswana's so-called "minimum wage" is beyond a joke. I bet all these security companies are raking it in, while their employees and their families go hungry and struggle to make ends meet. Is it really that hard to pay them their paltry wages on time every single time?!
I strongly think the government should come down very hard on them and tighten the law so that there's zero tolerance for this sort of conduct. The government needs to haul offending companies over very hot coals and ensure that those who don't pay their employees on time every single month are hit in the pocket with hefty penalties. I also feel that while the council has no power to force the company to cough up, it could do something to highlight the problem to the relevant government authorities. The current contract between the council is also said to be up for renewal soon. Surely the council could demand that it addresses these issues or risk being replaced? Just a thought.]
---
Reference: BOPA