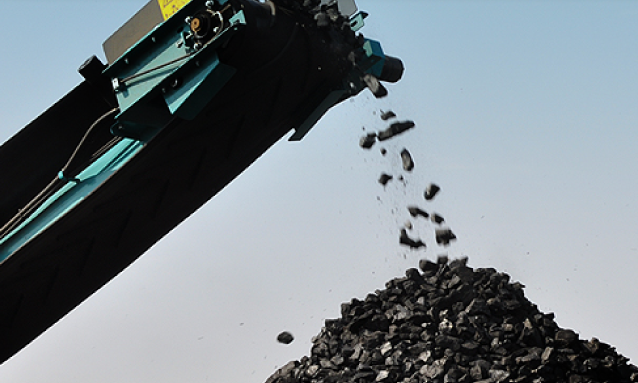 Minergy Coal Chief Executive Officer, Andre Boje says developing African countries including Botswana should be allowed to mine fossil fuels.
Speaking at the 16th annual Botswana resource sector conference on Wednesday, Boje said developed countries were built on the back of fossil fuels and thus, it would be unfair for them to deny developing countries the opportunity of doing the same.
He argued that Botswana, with in excess of 200 billion tonnes of coal reserves, has high-quality coal that is economical to mine and had.
"The question should be why the country is not mining this resource that has the potential to significantly transform its economy," he said.
He highlighted;
"The coal industry has acknowledged the impact on the environment and worked for decades on clean coal technology such as Carbon Capture and Storage (CCS) and High Efficiency Low Emission (HELE)."
Modern coal, he said, fires power plants using such technologies had reduced emissions to levels comparable to gas fired powered plants. Contrary to a May 2018 article in the Sunday Standard newspaper, which suggested that coal production is the 'culprit behind climatic misfortunes', he stressed that Botswana cannot be compared to China regarding emissions.
"Coal can and must be a significant part of the solution in Botswana," said Boje.
He said according to the World Energy Outlook 2016 report, the International Energy Agency forecast that coal would remain the largest single source of electricity generation through to 2040. Additionally, he said coal still makes up 41 percent of global electricity generation and 29 percent of primary energy demand. Furthermore, he said there are 1 600 coal-fired power plants either being planned or under construction in 62 countries which would, without older plant decommissioning, expand the world's coal-fired capacity by 43 percent.
"Off and on grid renewables have a role but cannot support base load requirements. Base load to be provided by coal as the cheapest form of energy requiring the lowest capital outlay," he said.
On missed opportunities for Botswana, Boje said Richards Bay Coal Terminal (RBCT) has a capacity of 91 million tonnes per annum (mtpa), Transnet Freight Rail (TFR) has 82 mpta out of which 75million tonnes (mt) was railed in 2017 due to coal shortages.
"Botswana could have exported 7mt and in the process created more than 1 000 jobs, revenue of P5 billion, royalties of P126 million and taxes of P140 million," said Boje.
Thus, he challenged the government to commit to driving investment in the logistical infrastructure, departments adhering to regulatory time frames, accelerated regulatory approval timeframes and reduce company tax to 15 percent maximum for coal exporting companies as was done for coal producers supplying power generation. He also said a one-stop shop for prospecting license and mining license applications could be established.
"We also need to review the coal industry tax structure to negate the logistical disadvantage to RSA coal exports, focus on shortest lead time to market otherwise Botswana will miss the opportunities.

South Africa has the most sophisticated bulk handling facilities in Africa, link into it and Lephalale is 123km to Botswana mainline, let us use it," he added.
Nevertheless, he said all is not lost as Botswana could still benefit from coal production.
"Botswana can be a low cost, high-quality coal producer and already international traders have turned their attention to coal from Botswana. Eskom in South Africa facing a coal cliff," he said.
Again, he said Botswana should explore opportunities into Africa over the Kazungula Bridge to Zambia.
Source: BOPA