It's no secret that Prince Harry has described Botswana as his second home, something that is cemented by his and Prince William's many visits to some of the country's hottest safari spots.Just weeks after they started dating back in June 2016, Harry took what he has described as a "huge leap" and invited Meghan to go with him to Botswana, where his humanitarian work is well established.
"I remember when Meghan told me about Botswana," said the friend, Janina Gavankar (pictured below), in an interview with GMA. "I loved how she was… pleasantly surprised. Like, this boy is actually just doing this for real. This is not some flouncy trip. He really means it."

"They fell in love with nothing around them," the Originals actress added. "No frills. No bells and whistles. All they had was each other, doing good work in a place where nobody was watching them. They did that separately. Imagine what they can do together."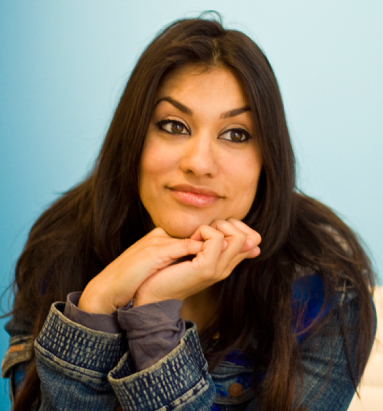 The country is reportedly so important to the couple that the stone in Meghan's engagement ring is also from Botswana (conflict-free, of course).
Prince Harry's practically life-long love of Africa has been well documented. He first visited the continent just weeks after his mother, Princess Diana, died when he was 12. Since then, he has made regular trips back to African countries, both for work and pleasure.
He is patron of animal welfare charity Rhino Conservation Botswana, while Prince William is a patron of the elephant charity Tusk.
In fact, Harry spent the days before his trip to Botswana with Meghan in Malawi — helping move hundreds of elephants more than 200 miles to Nkhotakota Wildlife Reserve, according to the BBC, where they would be safe from conflict with humans.
"I have this sense of complete relaxation and normality [here]," he told Town and Country magazine in a 2017 interview. "To lose myself in the bush … This is where I feel more like myself than anywhere else in the world. I wish I could spend more time here."
In 2006, Prince Harry also set up an organisation called Sentebale, along with Prince Seeiso from the southern African kingdom of Lesotho. The pair set up the organisation, which is dedicated to supporting young people affected by HIV and AIDS, in memory of their mothers, both of whom died when they were young. Both of their mothers had also spent much of their lives working with those affected by the virus.
"I want to do something really constructive with my life," Harry said in an ITV documentary in 2016. "I want to do something that makes my mother proud. My mother stood for something. There's a lot of unfinished business and a lot of work that my mother never completed."
Meanwhile, Meghan previously travelled to Rwanda with World Vision Canada in 2016, to support work on a clean water project.
"Even with Meghan's crazy schedule as an actor, she's always made time for philanthropic endeavours," said Gavankar. "It could be one day helping at a charity event and it could be an entire trip that she's told nobody about to go help people in India."

"One of the things I love about both of them is that they don't tell anyone," she said. "They just go do good work in countries with nobody watching."
And we're hoping that the happy couple will encourage more people to get involved in driving positive change. You might not meet a prince, but where's the harm in trying?
"If you can't affect politics and change the big things in the world then just do whatever you can do — whether it's in your local community, your village, your local church — walking down the street, opening a door for an old lady, helping them cross the road," Harry told ITV.

"Whatever it is, just do good," he added. "Why wouldn't you? The good stories are what make people tick everyday, surely?"
What makes Botswana so special to Prince Harry?
During Prince Harry and Meghan Markle's first televised interview together on the day they announced their engagement, the loved-up duo spoke of how they met (a blind date set up through a mutual friend) and how he proposed (during a quiet night, while cooking a roast chicken).
But it was when they were speaking of Botswana – the landlocked country in Southern Africa – that we knew this was the place they fell in love.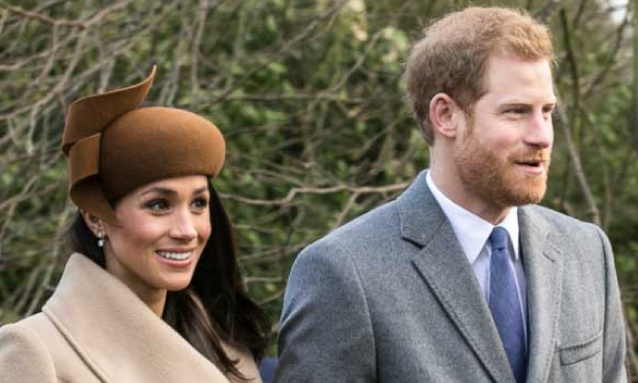 Of their first meeting, Harry said:
"I had never watched Suits, I had never heard of Meghan before and I was beautifully surprised when I walked into that room and saw her. I was like, 'OK well I'm going to have to really up my game here'.

"It was I think about three maybe four weeks later that I managed to persuade her to come and join me in Botswana and we camped out with each other under the stars."
The pair returned to Botswana this year for Meghan's 36th birthday – so what is it about Botswana that holds such a special place in their hearts?
Prince Harry first visited Botswana when he was just 13 years old, two months after his mother, Princess Diana, died. In January, the fifth in line to the throne became a patron of Rhino Conservation Botswana.
He said at the time:
"I've been lucky enough to visit Botswana for more than 20 years and I'm fortunate to be able to call it my second home."
Prince Harry is reportedly a regular at bush campsite Meno a Kwena around the Maun area which is popular with 'glamping' tourists. Billed as the 'ultimate tent and camping experience in Botswana', Meno a Kwena is midway between Botswana's extraordinary Okavango Delta and the spectacular Central Kalahari Game Reserve.
Onsite you will find nine luxurious tents, all with ensuite bathrooms, which overlook a river often dotted with wild game like elephants and other animals. To get to Meno a Kwena you can fly into Johannesburg, South Africa and Windhoek, Namibia and get a connecting Air Botswana flight for the trip to Maun where the team will pick you up from the airport.
Other cities you can fly to in Botswana are Gaborone, Francistown and Kasane.
When in an African country, one of the highlights of the trip will be seeing the 'big five' – elephants, rhinos, lion, buffalo and leopards. Luckily, a stay at Meno a Kwena allows you to see wildlife directly from the camp, as it is situated on the Boteti River where elephants spend hours drinking water, playing and swimming and during the dry season (May to November) you can see Africa's second-largest zebra migration drinking in front of the camp.
The site also offers safari tours to see wildlife across the plains and boat transfers across the river.
---
Once again, we would like to extend our congratulations to Prince Harry and Meghan on tying the knot this past weekend. We wish you many years of wedded bliss and welcome you to Botswana with open arms.
---
Source: globalcitizen.org & standard.co.uk
Prince Harry & Meghan, Duchess of Sussex, photo by Mark Jones
Photo of Actress Janina Gavankar by Sarah Mulligan