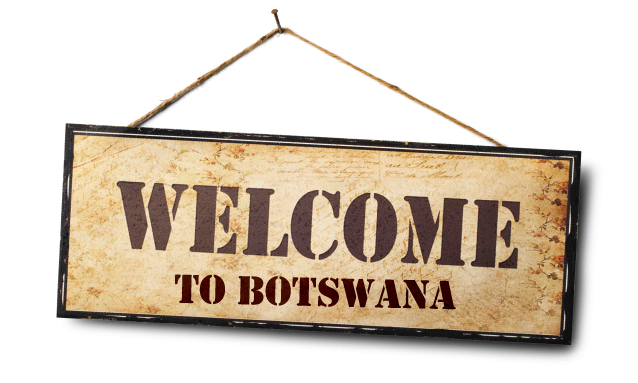 Botswana is in the process of overhauling its immigration system and relaxing visa requirements as part of the new administration's efforts to attract Foreign Direct Investment (FDI), President Mokgweetsi Masisi said Thursday.President Mokgweetsi Masisi expressed concern about Botswana's declining position in the world rankings in the Ease of Doing Business in Botswana.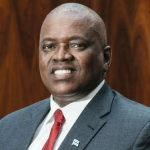 Addressing the annual High Level Consultative Council (HLCC), President Masisi said in the spirit of reforming the Ease of Doing Business in Botswana, the government has taken the decision to overhaul Botswana's immigration policies. That is to say employers and investors who have been given a hard time in securing visas and permits "will now be facilitated as expeditiously as possible."
"While this will not be implemented today or tomorrow, what I can tell you is that we decided to carry out massive adjustments and reorientation to our immigration system. Those who are employers or investors and have been struggling with visas or residence or employment permits will now be facilitated as expeditiously as possible," he said.
Additionally, he said;
"In the last report by the world bank, Botswana's ranking in the Ease of Doing Business has declined from position 21 to position 81 out of 190 countries – a great concern and we need to redouble our effort to attract and make it easier for companies to set up in Botswana."
Furthermore, the President said the government is determined to work very hard to facilitate the creation of as many jobs as promised in his inauguration address.
"I determine that the primary role of government is to create a conducive environment for the private sector to flourish. Jobs are and will continue to be created when Government positions itself to do what it ought to do and to not do that which it ought not to do. The primary role of Government is to create a conducive environment for the private sector to flourish and it is the private sector which will create jobs on a sustainable basis." – President Masisi.
Government improves business landscape
Meantime, the Ministry of Investment, Trade and Industry has embarked on policy and regulatory reforms to improve the business landscape in Botswana and the doing business rankings. The Minister of Investment, Trade and Industry, Bogolo Kenewendo made this revelation when officially opening this year's Corporate Registers Forum (CRF) hosted by the Companies and Intellectual Property Authority (CIPA) in Gaborone this week.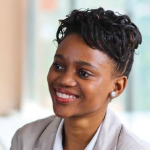 Kenewendo said the reforms include the ministry's 2014 adoption of the Doing Business Roadmap and Action Plan, aimed at reducing the cost of doing business as well as creating an environment where business is not hampered by unnecessary regulations and bureaucracy.
"The Forum, however, comes at a time when amendments to both the Companies and Registration of Business Names Acts allow for the re-registration of both the existing companies and Business names, which has paved the way for the implementation of the online business registration system (OBRS)," she said.
Minister Kenewendo explained that the OBRS would be launched in the first quarter of 2019, bringing with it improved data integrity, less paperwork and the overall improvement in the efficiency of Botswana's registry.
"We expect a significant improvement in our overall doing business ranking as well as our Starting-a-Business ranking by 2020, and as a result, an enhancement of the overall competitiveness of the country," she said.
Echoing President Masisi's sentiment, Kenewendo said,
"On the starting a business ranking, we have been rated 153 in the world and 31 in Africa," highlighting that these affected the country's ability to attract the much needed foreign direct investment essential for employment creation and economic growth.
She said on the back of this, Botswana decided to take deliberate action to improve its international standing as a way of making Botswana a destination of choice for investors. To buttress and reinforce Botswana's commitment to improving the business environment, Kenewendo said her ministry through Pillar One of Vision 2036, made a commitment to sustainable economic development, underpinned by diversified and inclusive growth driven by high levels of productivity and an export-led economy.
"This ambitious, though completely attainable vision, seeks to move the country from a middle to a high-income economy," she said.
Minister Kenewendo further noted that a multi-stakeholder partnership approach, with both the government and private sector cooperating and collaborating to create a facilitative business environment, would also assist in catapulting the required economic transformation.
---
YourBotswana View…
President Masisi is to be commended for the changes he's making to the Ease of Doing Business in Botswana. In recent years, Botswana has become very hostile to foreign investors, all the while harping on about the need to attract foreign direct investment. The government turned a blind eye as foreign business owners who'd resided here for decades were suddenly denied permits and had no option but to pack and leave.
This obviously contributed to the high unemployment rate we're now grappling with. What's worse, some residents, a lot of them unemployed, developed this misguided idea that foreigners have no place in Botswana. We are delighted to see President Masisi moving to swiftly reverse these colossal mistakes because to thrive, to really soar, Botswana does need all the help it can get and that includes foreign investment. We can only hope that President Masisi also does away with all the red tape and antiquated hurdles that continue to hamper the ease of doing business in Botswana.
Reference: BOPA