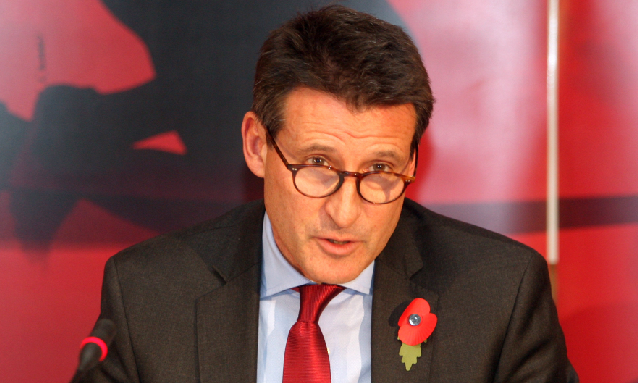 The International Association of Athletics Federation (IAAF) President, Sebastian Coe has confirmed that he will visit Botswana this year.
The athletics boss said in an interview that he met with the Botswana Athletics Association (BAA) President, Thari Mooketsi at the just ended Commonwealth Games in the Gold Coast, Australia to arrange for the visit. Coe said he has already visited some federations, adding that just recently he met with the Hong Kong Federation and the European Federation.
"These are very important visits for me as they give me an opportunity to understand the challenges that federations face, the way they are coordinating their world-class programmes, and clearly, in Botswana's case, their recent performance at the Commonwealth Games was extremely exciting," he said.
Furthermore, Coe said Botswana's performance in the international games, particularly the short distance races, could not go unnoticed. He said Botswana athletes are doing well, adding that he was happy they also managed to field some athletes in the field events at the Commonwealth Games.
"I am seeing a graduation into field events as well as endurance. So Botswana athletics has come of age in the last few years, and it is very exciting to see the athletes doing very well," he said.
Botswana's Sports Administrator, Patrick Moesi said he welcomes Coe's visit to Botswana, as it would strengthen the BAA's relationship with the IAAF. He said during his visit, the IAAF boss should acknowledge Botswana has demonstrated that there is an abundance of talent in Botswana, especially with regards to the 400 m. Additionally, he highlighted that that alone should call for a high-performance centre to serve the Southern African region.
Moesi said there is the need to increase financial support for the BAA from both the IAAF and the government so as to develop athletics in Botswana. He said the support would go a long way to ensure that the development of Botswana athletics and athletes continues to grow from strength to strength.
Moesi said the development of a BAA secretariat should be expedited and appealed to Coe to lobby the government in support of the BAA. He said there is the need for capacity building for all stakeholders in order to ensure that all structures are well equipped to deal with and manage the growth of athletics in the country.
"The BAA should also use this as an opportunity to lobby for support to help find partners to develop their plot to a full secretariat and High-Performance Centre. I also expect Coe to meet with all sports federations that deal with athletics like BISA, and BOTESSA," he said.
Reference: BOPA
Image By Mohan Per, Doha Stadium Plus from Qatar