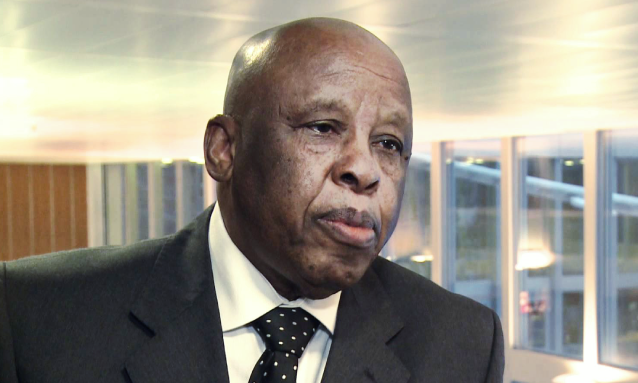 This week, former President Festus Mogae moved to dismiss as 'false and misleading' utterances he reportedly made about Ian Khama. The 'false statements' are said to be contained within a Sunday Standard article that he quotes below. In a statement, President Mogae wrote;
The article carried by Sunday Standard publication dated April 29 – 5 May 2018 written by a Khonani Ontebetse entitled: "MOGAE RUBBISHES "INCOMPETENT" KHAMA" is false and highly misleading.
For the record, I have granted an interview to a Swedish journalist, as alleged. However, it is totally unacceptable that the Sunday Standard would proceed to publish sentiments attributable to me, without verifying same with me or my Office. What the paper alleges as an acknowledgement of receipt of interview questions from a Swedish publication, attributable to my Private Secretary, is entirely false.
---
I would like to address the following points:
I have never and will never refer to President Ian Khama as incompetent. THIS IS TOTALLY FALSE. To the contrary, I believe President Khama is a doer and achiever for whatever he sets out to do. It would have assisted the Sunday Standard to engage me on the veracity of the story that they picked online, rather than publish such shocking untruths. If indeed the Swedish journalist had said so, it is a complete misrepresentation. I find it distasteful that some people who have the fascination with insulting or abusing President Khama would want to use my name.
On the purchase of Gripen Jets, I would like to make this very clear that I have a difference of opinion on this with President Khama. This is purely at the level of priority setting. My preference would have been to see the P18 billion spent on critical areas in the domestic economy, for fighting youth unemployment. There should be nothing derogatory about disagreements about national priorities.
Regarding President Khama's penchant for flying, I have made mention of the fact that he is a trained pilot, and therefore, the purchase of jets comes to his mind more easily than it would to someone who is not so trained. His preference is, thus, not surprising, but I disagree with it. To submit that my remarks meant that President Khama was "…trying to fulfil his boyhood dreams with Gripen jets" is as untrue as is totally uncalled for.
Regarding reference to President Khama as "…a ruler and not a president – Yes, I believe that President Khama consults less than all his predecessors. He being my Paramount Chief, I have likened his style of leadership more to that of a Chief than a politician.
On President Khama spying on his enemies, I have no recollection discussing this matter.
Festus G. Mogae
Former President of the Republic of Botswana
---
Source: The Botswana Government Facebook page