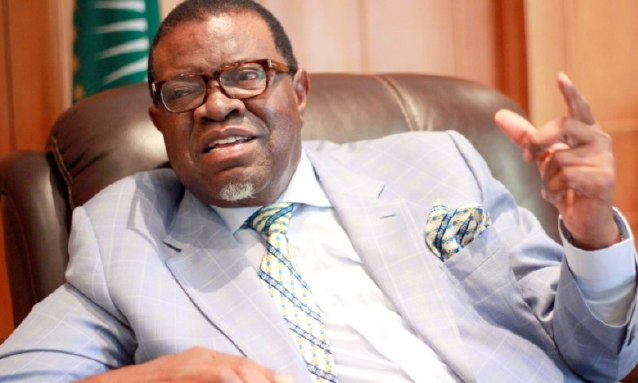 The Botswana government desperately wants to get rid of Namibian refugees, who have been residing in Botswana since 1998 but a court interdict and international refugees' procedure are hindering the process, much to Botswana's dismay.
---
Over 3,000 Namibian civilians sought refuge in neighbouring Botswana between 1998 and 1999 after an unsuccessful secession attempt of Caprivi Strip (now the Zambezi region) from Namibia in 1998.
---
Led by Mishake Muyongo, the Caprivi African National Union (CANU) party and the Caprivi Liberation Army (CLA) wanted the Caprivi region to be an independent nation. The Namibian Defence Force with the support of the Special Field Force discovered and raided a CLA training camp. That resulted in over100 armed CLA men and over 2,800 civilians fleeing into Botswana. Botswana granted them refugee status and housed them at the Dukwi Refugee Camp.
About 2,100 have since returned home and integrated back into society but many others are refusing to leave fearing for their safety. This has irked Botswana so much that the government has revoked their refugee status and they are now considered to be illegal immigrants.  In 2015, according to information seen by The Southern Times, the two countries signed an agreement to assist each other in the repatriation of the refugees back to Namibia. However, a court interdict that the refugees filed with the Botswana High Court preventing them from returning to Namibia put a stop to that.
The situation has been made worse by the fact that the United Nations High Commissioner for Refugees (UNHCR) has withdrawn from the region (except for the offices in South Africa), leaving and a burden on the shoulders of Namibia and Botswana.
"Our government does not perceive these people to be refugees anymore. We were embarking on the exercise of returning them to their home because we are firmly convinced that nothing exists of the kind of threats to their safety and wellbeing they imagine in Namibia.

But they and their allies took the matter to court to interdict their repatriation. We will follow the procedure, exhaust all we can that if they are not Batswana, they are Namibians, they are not refugees, and they then become illegal immigrants," Botswana President Mokgweetsi Masisi said this week during a working visit to Namibia during which he met President Hage Geingob (pictured above).

"There are laws that govern what to do and how you conduct the business of illegal immigrants and that will follow. If there are any nationals of Botswana living in Namibia then I am sure the laws of Namibia would deal with that person and they would be assisted to go home. We will wait for the outcome of the court process but we want this to be cleared completely."

"There are laws that govern what to do and how you conduct the business of illegal immigrants and that will follow. If there are any nationals of Botswana living in Namibia then I am sure the laws of Namibia would deal with that person and they would be assisted to go home. We will wait for the outcome of the court process but we want this to be cleared completely."
Source: Southertimesafrica.com