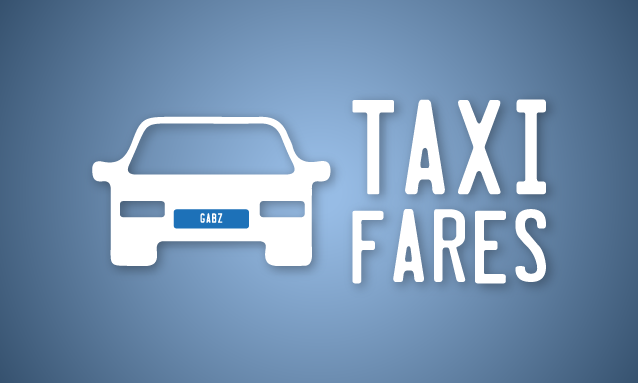 Commuters in Gaborone have expressed concern over the hike in Botswana's public transport fares announced at the beginning of the month. The new fares came into effect earlier this month; taking the shared taxi from P4 to P5, P25 for a special taxi per trip while the combi fare went from P3.50 to P4.00. While it's not a significant increase, everyone is feeling the pinch because salaries have stagnated for the last decade, jobs are very, very thin on the ground and as result, we are all tightening our purse strings to just keep our heads above water.
---
Shared taxi – P5.00 per trip
Special taxi – P25.00 per trip
Mini bus (combi) – P4.00 per trip
Long Distance Bus Fares:
Gaborone to Palapye – P78.50
Gaborone to Serowe – P90.00
Gaborone to Maun – P246.70
Gaborone to Francistown – P125.50
Palapye to Letlhakane – P68
Palapye to Serowe – P12.70
Palapye to Ratholo – P22.00
Palapye to Francistown – P49.00
Palapye to Phikwe – P41.00
---
BOPA reporters took a trip to the Gaborone Bus and Taxi Rank to get the views of both commuters and taxi operators on the matter.
University student, Tsitsi Nthomang says with taxis being the only viable mode of transport for the young who don't own cars, the hike in price would eat into her living allowance. A Choppies employee feels that the hike would impact negatively on her already meagre salary. It recently came to light that some local retailers shamelessly pay their employees a paltry P600 per month!
On the other side of the coin, taxi driver Thatayaone Phetogo says the hike would not make much of a difference to taxi drivers as the market far outstrips the demand. He further bemoans the fact that people are now ditching taxis for the combis, which cost P1 less per trip. Thatayaone says he wishes there wasn't a price difference between taxis and combis to level the playing field.
Another taxi operator, Obert Moeng says he's happy with the increase because the last time the fares were increased was in 2010. Obert further argues that in the last eight years, the cost of living and the price of fuel have steadily gone up, making it incredibly hard to make a good return.  He asserts that given the cost of maintaining a taxi, the cost of permit renewals and police charges, it's near impossible to make a decent living.
---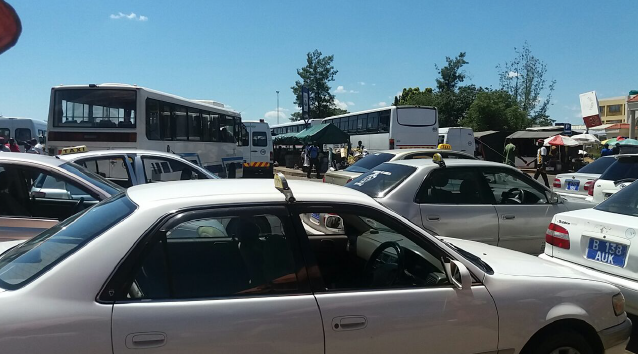 YourBotswana's View…
Public transport fares in Botswana are beyond a joke, a real farce! Although I should hasten to point out that I'm talking specifically about taxi fares. For a few years after returning home from living abroad for years, I couldn't drive let alone afford to buy a car. To be honest, I was admittedly also petrified to get behind the wheel. That meant getting around was a royal nightmare, because quite frankly, Botswana doesn't really have a working, well-regulated transport system to speak of. There is ahem – one of a fashion – but if you've ever lived abroad, even right next door in South Africa, you'll know what I mean.
The fares that the Transport Department set are largely ignored by the taxi operators and nobody seems to care enough to see that they are enforced. The fares vary from reasonable to the fantastically absurd. I mean, being charged P95 to go from SSK Airport to Airport Junction, for instance, is just ridiculous – it's a 5-10mins journey! And that was a few years ago; I shudder to think how much it is now! The blue plates and taxi companies aren't too bad but there are opportunists among them who'll try to rob you blind. The illegal taxis are the worst because they have no permits to operate but have the audacity to brazenly charge extortionate fees, and will even rudely tell you to sling your hook if you dare try to negotiate down or point out they're out of order for charging you an arm and a leg above the legal fare! Admittedly there is a minority of nice drivers who are more honest than others and can be flexible and fair.
Before this increase, the fare for the special taxi, where you get them to take you to your destination and the taxi isn't shared, was P21. However, the taxi operators re-wrote the rulebook and set it at P40. I agreed to a verbal monthly contract with a guy to take me to work and back (Monday to Friday) and he charged me an eye-popping P1,200 per month. When I told my colleagues how much I paid, they were appalled because apparently, the going monthly fee should have been P450-500. So clearly, the joke was on me because I'd shopped around and found that he was the cheapest, or so I thought.
This year, fed up with wasting money I can ill afford to lose, I bit the bullet and bought a little runaround. Talk about an eye-opener! I am shocked at the amount of money I'm saving! I top up my petrol every other week and it costs me under P300, working out at about P500 a month! So if you still haven't done it, start saving up for a little runaround NOW and stop paying these ridiculous fares because you're being robbed blind! Not only that, you'll save yourself the grief some of these taxi operators – illegal and kosher -often subject customers to.
What's worse, the illegal ones are not insured, but because you may feel sorry for them and want to support them during these tough times or if you are simply in desperate need of a taxi, you sometimes resort to using them. The Department of Transport adds salt to the wound by simply turning a blind eye to the whole sorry mess. Word on the street has it some of them are so bent and/or hard up that they'll turn a blind eye to all this at the slightest whiff of the proverbial brown envelope.
No wonder it's often said to be the most corrupt of departments in Botswana!! There was a time in the past when this sort of conduct was unheard of, a time when the slightest hint of a bribe could land you in prison because the person you tried to lead astray would not bend; but Alas! Botswana has gone to the dogs.
Whats worse is the fact the people who are hit the hardest are those on low incomes. For these people every thebe counts and extortionate fares make life that bit more difficult. With this behaviour and mentality, how will Batswana play their part in eradicating poverty when the poor continue to steal from and rip off the poor!?
---
Reference: BOPA