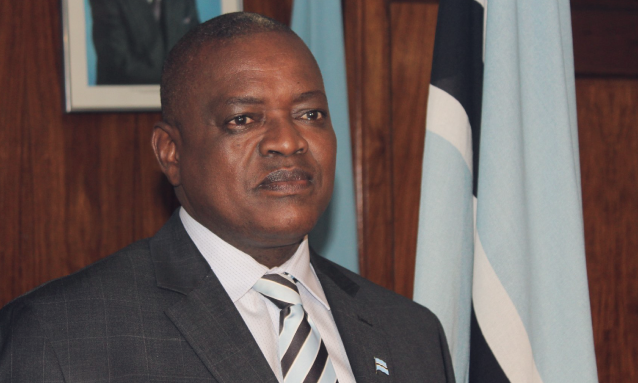 Botswana's new President, His Excellency Mokgweetsi Masisi this week put us out of our misery by announcing his new cabinet. First off, we have a new Vice President in the shape of his honour, Slumber Tsogwane (pictured below). We are reliably informed that the two go way back.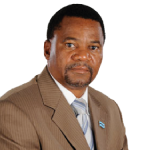 No doubt, the cabinet reshuffle will have put a few noses out of joint, as President Masisi gave it a good shake; with a few ministers moved to different ministries, a few new appointments and the releasing of a few others. President Masisi excluded from his new Cabinet Ministers Sadique Kebonang, Edwin Batshu and Prince Maele.
But perhaps the biggest surprise shakeup of all was the appointment of Botswana's youngest cabinet Minister to date, Bogolo Kenewendo, to the Ministry of Investment, Trade and Industry. So big was the news that the youthful Ms Kenewendo's appointment has gone viral across Africa, where most cabinet ministers are much more likely to be old age pensioners than fresh-faced 30-year olds. On that basis, we applaud President Masisi for breaking with tradition and hopefully having gone with merit!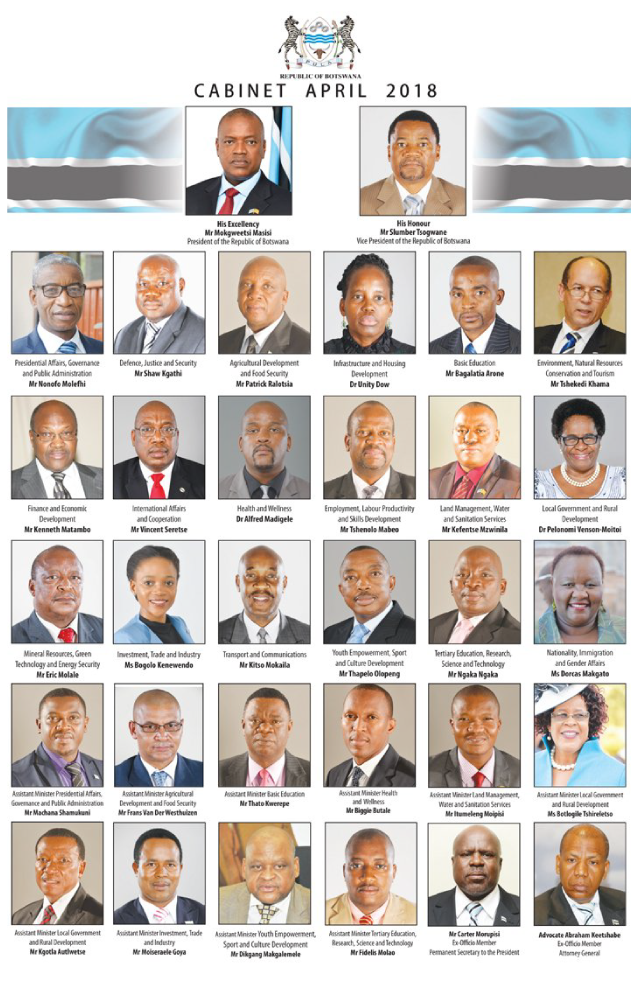 Reference: Botswana Government Facebook page
Image source – BW Government Facebook page