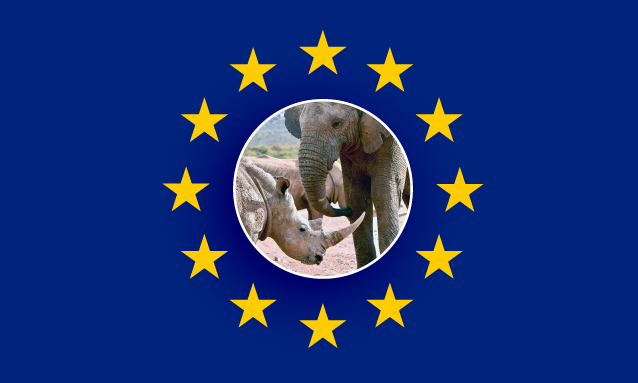 The ambassador of the European Union to Botswana and the Southern African Development Community (SADC), Alexander Baum, has announced a funding project estimated at €1.5 million to address the deteriorating wildlife crime situation in the Kavango-Zambezi (KAZA) Trans-Frontier Conservation Area (TFCA).
---
The KAZA TFCA, an area larger than Germany and Austria combined and nearly twice as large as the United Kingdom, lies in the Kavango and Zambezi river basins where Angola, Botswana, Namibia, Zambia and Zimbabwe converge.
---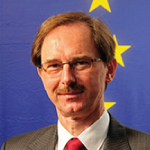 The funding project was revealed on the sidelines of the Giants Club Summit held in Kasane last month. Baum (pictured) said the project, which is being implemented by the UK-based NGO, Space for Giants and a local NGO, Tlhokomela Trust, would strengthen the enforcement of wildlife law and cross-border collaborations in trans-boundary ecosystems. This would be made possible through the creation of a trans-frontier wildlife law enforcement network of highly skilled individuals in the Kavango-Zambezi Trans-Frontier Conservation Area.
The project was awarded following a call for proposals launched under the EU Cross-Regional Wildlife Conservation programme in Eastern and Southern Africa and the Indian Ocean. Through the funding, Baum noted a trans-frontier wildlife law enforcement training facility with a holistic training curriculum for training the wildlife law enforcement community would be established in Boro, near Maun.
"The curriculum will include best practices in intelligence gathering, wildlife ranger tactical and specialist operations, wildlife crime investigation, and wildlife crime prosecution and sentencing in order to ensure that the entire criminal justice chain in each country is skilled to the highest levels for tackling wildlife crime," Baum highlighted.
Additionally, a high-performance satellite communications network is to be built to enable and enhance the trans-frontier coordination of wildlife crime law enforcement. Baum further explained that the project is expected to create a highly effective and collaborative trans-frontier wildlife law enforcement community as a model for Illegal Wildlife Trade management across other African TFCAs. On that basis, by 2021, the project expects to see a substantial drop in the illegal killing of elephants (by 50% at the very least), verified by records and a significant improvement in conviction rates and penalties for those prosecuted for wildlife crime.
The ambassador said the intervention should result in an improved standard of wildlife law enforcement within the KAZA area, supported by a network of mobilised community groups effectively participating in wildlife law enforcement, alongside the private and public-sector actors.
Source: https://www.newera.com.na/2018/03/26/eu-fund-kaza-to-combat-illegal-wildlife-trade/