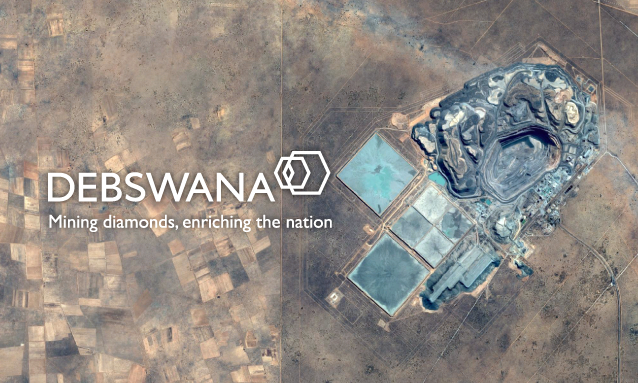 The world's most valuable diamond mine is set to get even bigger. Debswana, the joint venture between Anglo American's De Beers unit and the Botswana government, is seeking permission to deepen the Jwaneng mine to 830m, according to a notice published in local newspapers on Thursday. The Cut 9 project would extend the mine's life by 11 years, to 2035, and allow the extraction of a further 50-million carats.
Jwaneng, which started full operations in 1982, is the world's largest diamond producer by value and is currently 650m deep. Cut 9 will involve stripping away waste at the bottom of the mine, both widening and deepening the pit. The previous extension project, Cut 8, cost about $3bn and reached gem-bearing ore in 2016, seven years after work started.
The project will probably be financed internally, said Debswana spokesperson Matshidiso Kamona. She declined to comment on the expected costs or schedule. Debswana has received provisional approval from the country's department of environmental affairs, pending public review of its environmental management plan, the notice says.
Last year, then-minerals Minister, Sadique Kebonang said the government intended to include the financing of Cut 9 into its ongoing negotiations with De Beers for the renewal of the 10-year sales agreement covering output from the Debswana mines. The existing sales and marketing agreement ends in September 2020.
De Beers largely funded the Cut 8 project, which involved stripping 500-million tonnes of waste to expose an ore body containing an estimated 100-million carats that will be mined until 2024, when output is expected to start from Cut 9.
Source: bloomberg.com