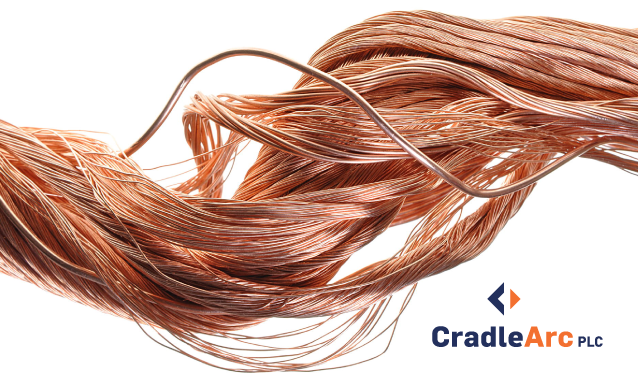 The Mining company Cradle Arc, active on Mowana copper project in Botswana, announced it has secured a $10 million loan as additional working capital to fund the project's accelerated development plan, and repay part of its outstanding loan.
The AIM-listed company reported in an operational update that it realised an untapped mineral resource's estimate at the mine, under the JORC code. Data from this estimation showed that the mine hosts an overall resource of 75 million tons of copper at 1.15% (861, 000 copper content).Following this positive update, Cradle decided to implement a plan to rapidly reach deep-lying ores with higher recovery rate, to faster achieve stable production and generate positive cash flows.
"Mowana has demonstrated its significant scale and, following the successful recommencement of production during 2017, our focus has now turned from the testing to increasing throughput and building towards profitability," said the CEO Kevin van Wouw (pictured below).
Cradle Arc to boost copper output in Botswana from April
Meantime, Reuters this week quoted Cradle Arc's CEO as having said the company is increasing output to 12,000 tonnes per year at a Botswana mine it has restarted and is seeking more mining assets in the country to take advantage of rising metals prices.
According to Reuters, production was halted at Botswana's Mowana mine in 2015, when copper prices fell, in line with a wider commodity crash.
Copper prices at around $6,700 a tonne have risen more than 50 % since falling to nearly $4,300 a tonne at the start of 2016. After securing debt funding worth $10 million, CEO Kevin van Wouw said the mine would accelerate development to lift output to 12,000 tonnes per year over the next three to four months. The goal after that would be 20,000 tonnes per year, he added.
Longer-term, many analysts are bullish on copper because of demand linked to electric vehicles and the expansion of electrical grids around the world. Van Wouw wants to increase his base metals exposure in Botswana.
"There are numerous assets on the block. We are looking at a number of them," he said in a telephone interview, without giving details.
---
Cradle Arc, formerly known as Alecto Minerals, re-launched with a listing on London's AIM market for small companies in January, raising 5.65 million pounds ($8 million) to support the Mowana mine.
($1 = 0.7086 pounds)
---
Source: https://www.ecofinagency.com/mining/0504-38300-botswana-cradle-arc-to-invest-10-million-to-advance-mowana-copper-project-s-accelerated-development-plan
https://af.reuters.com/article/africaTech/idAFKCN1HA0U7-OZABS