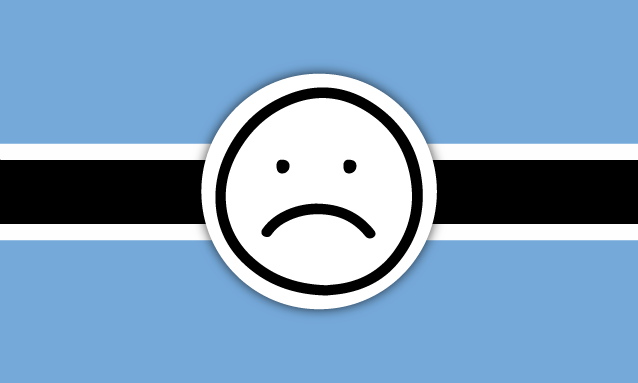 The United Nations (UN) World Happiness Report 2018 has ranked Botswana as one of the unhappiest countries in the world.The Report, released Wednesday at a launch event at the Pontifical Academy of Sciences in the Vatican, ranked Botswana at 146 out of 156 countries.
---
The report listed the unhappiest countries on Earth as follows:
146. Botswana
147. Malawi
148. Haiti
149. Liberia
150. Syria
151. Rwanda
152. Yemen
153. Tanzania
154. South Sudan
155. Central African Republic
156. Burundi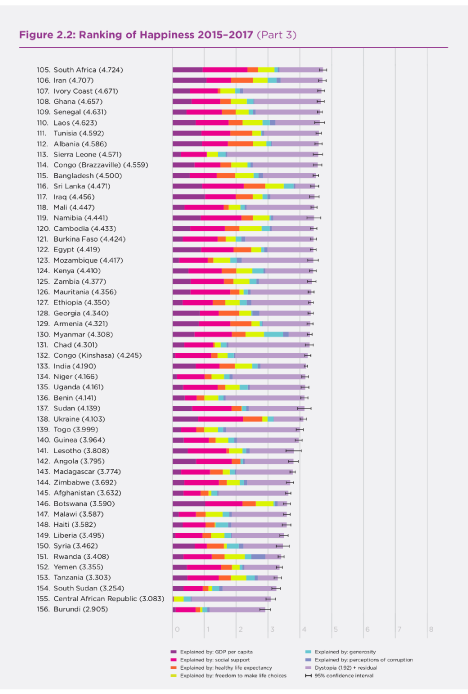 ---
Top of the list of happiest countries is Finland; which the report has declared the happiest country on Earth. And here's what the happiest countries on earth look like! Unsurprisingly, Scandinavian countries, as is custom, are ALL in the top 10 – with 4 sitting pretty in the top 4 spots and the fifth in 9th place! It could be an idea to start considering a move there, even given my hatred of the cold!
Finland
Norway
Denmark
Iceland
Switzerland
Netherlands
Canada
New Zealand
Sweden
Australia
The World Happiness Report is an annual publication by the United Nations Sustainable Development Solutions Network that contains rankings of national happiness and an analysis of the data from various perspectives.
It measures "subjective well-being" – how happy people feel they are, and why.
The report ranks 156 countries by their happiness levels. The 2018 Report also ranked 117 countries by the happiness of their immigrants.
---
Are you surprised that once again Botswana has scored so poorly? Are you happy or unhappy living in Botswana? What do you feel could do with changing to lift people's spirits for the better? Please share your views with YourBotswana.
Reference: Mmegionline