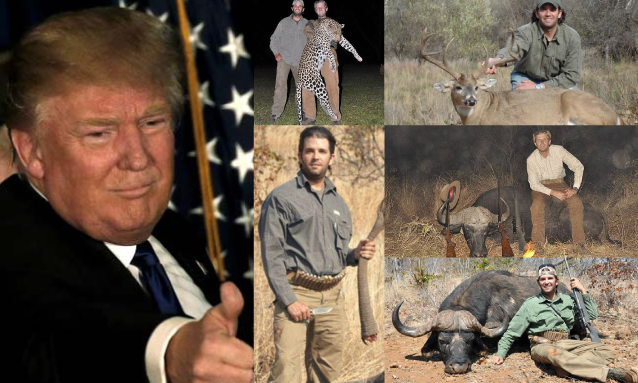 The US government's decision to allow hunters to import trophies from elephants they kill in Africa means Donald Trump is "encouraging poaching," Botswana 's President, Ian Khama said at the recent Giants Club Summit.
The move to allow on a case-by-case basis the import of tusks, skins and other parts of animals killed in countries such as Botswana, Namibia, South Africa, Tanzania, Zimbabwe and Zambia had already drawn global criticism.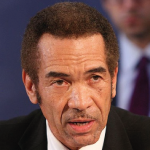 But President Khama's comments were particularly powerful. Botswana is home to over a third of the elephants left in Africa and unlike many of its southern African neighbours, Botswana has banned trophy hunting.
"I want to take this chance to condemn in the strongest possible terms the shocking decision taken by the Trump administration… [to] consider issuing permits to import certain elephant trophies from six African countries," President Khama said at the three-day summit last weekend in Kasane.

"I think that this administration is undermining our efforts and also encouraging poaching in the process because they are well aware of our laws that prohibit trophy hunting in Botswana."
President Khama's remarks on the Trump Administration's decision to allow ivory to be imported came just before he added his name to a global petition calling for the European Union to close its ivory trade, which already had close to 1.1 million signatures.
While China, Hong Kong and other key players have already implemented or announced ivory bans, the EU is yet to follow suit. The petition, organised by citizens' movement Avaaz, calls on EU Environment Commissioner, Karmenu Vella and EU heads of governments to bring to an end Europe's domestic trade in ivory, all ivory exports and support efforts to ban the global ivory trade.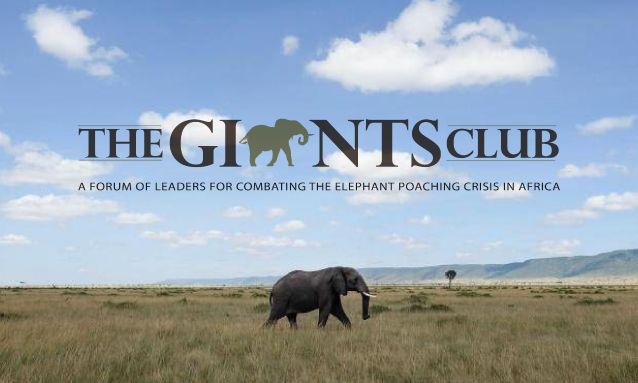 President Khama, President Yoweri Museveni of Uganda and President Ali Bongo of Gabon – all members of the Giants Club – signed the petition. Keriako Tobiko, Kenya's Environment Minister also signed. Together those four countries alone are home to over 50% of Africa's elephants. Representatives of the African Elephant Coalition also signed, bringing the total number of countries onboard to 32.
"European officials told us they couldn't ban ivory because African leaders didn't want them to," said Bert Wander, Avaaz Campaigns Director.

"Now we're going back to them with these Presidents' signatures and asking them if they have any other excuses. The truth is there are none – the rest of the world is turning its back on the ivory trade, why not Europe?"
The EU is the biggest exporter of legal ivory and presides over significant trade. It exported 1, 258 tusks in 2014 and 2015, more than the previous eight years combined.
It has since advised governments to only export worked ivory rather than raw tusks, but this legal trade is thought to increase demand for and act as a cover for the illicit ivory trade, which is fuelling Africa's elephant poaching crisis.
"We've long argued that all ivory markets should be closed because any ambiguity over can you buy or can't you buy it drives confusion and criminal networks make billions of dollars a year exploiting that confusion," said max Graham, CEO of Space for Giants, which co-hosted the Summit with Botswana's Tlhokomela Trust.

"It's simple: The EU must follow China and say no ivory is for sale, full stop."
Source: The Botswana Gazette