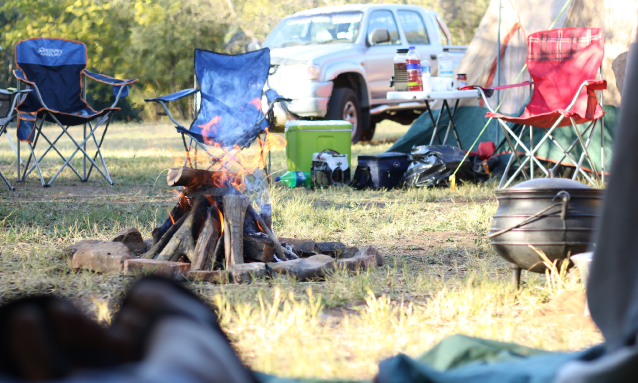 I've always known that camping in Botswana is right up there with the best of them, having enjoyed many a camping trips all through my childhood. I mean, you have the wide open spaces, the wildlife, the clean air, the stunning starlit skies, the ideal weather… I could go on and on but I won't because we stumbled across an article by Irish former motorsport boss, Eddie Jordan that can never be accused of being biased! Read for yourself and decide.
---
Put the Okavango Delta on your bucket list immediately. It's a massive delta in Botswana that doesn't really flow anywhere. It's very strange, but the wildlife is just spectacular. 
Marie and I have just got back from eight days there camping – and I mean really camping. Obviously, we had a cook and a guide, but apart from that, it was tents and no toilets. We were living rough.
I went swimming in one of the little rivers there and the guide assured me there were no crocodiles, but I was still on high alert because every corner you turn in this place you see some wild animal – buffalo, hippos, elephants or lions.
You feel totally cut off when you're there. The only thing I can equate it to is being in the middle of the Pacific Ocean. I remember the sensation of being days away from land on our circumnavigation, and it was the same in Okavango. I didn't use a phone for the whole time. At night we'd sit around the campfire and if you had to go to the loo, you'd shine your torch into the distance and often see lots of glowing eyes staring back at you.
The scariest moment was one day when I was sitting down having lunch and this baboon comes out of nowhere, snatches all the food off the table in front of me and disappears before I could even move. My god, it was exciting…
---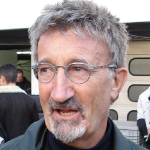 So who is Eddie Jordan?
Irish businessman, commentator, analyst, TV presenter
Eddie Jordan is an Irish former motorsport team boss, businessman, musician and television personality. Born in Dublin, Jordan worked first at the Bank of Ireland. He won the Irish Kart Championship in 1971 and moved to Formula Ford in 1974. He was the founder and owner of Jordan Grand Prix, a Formula One constructor, which operated from 1991 to 2005. He was the chief analyst for Formula One coverage on the BBC from 2009 to 2015 before joining Channel 4 after BBC pulled out in 2016. So if it's good enough for Eddie Jordan…!
For the full article: https://www.boatinternational.com/luxury-yacht-life/owners-experiences/lippy-from-the-liffey-eddie-jordan-on-camping-in-botswana-and-his-first-time-in-a-private-jet–36343