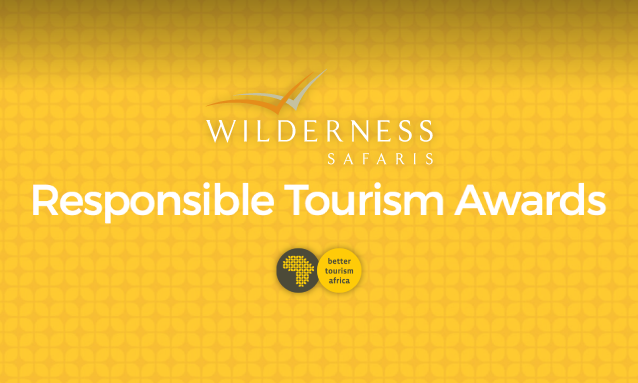 The competition for the 2018 African Responsible Tourism Awards has moved into the second round, with over 15 tourism organisations competing for top spots at the awards ceremony at WTM Africa in April.
---
Sponsored by WESGRO and organised by Better Tourism Africa, the awards recognise African organisations that offer a shining example of how tourism can benefit the local people, the environment and destinations. The awards are part of a family of regional Responsible Tourism Awards, which culminate each year with World Responsible Tourism Day at WTM in London.
---
This year, the longlist names tourism organisations from Kenya, Zimbabwe, Egypt, South Africa, Botswana, Swaziland, Seychelles and Namibia. Longlisted organisations compete in five categories, among them aquatic habitat and species conservation, good working conditions, cultural experiences and a new category in 2018 – reporting on the Global Goals.
"The quality of entries which have made it through to the longlist this year confirms the power of responsible tourism as a force for good in Africa. Each one of these organisations is playing an important role in championing responsible tourism. We've reviewed the entries and are excited about the possibilities," says Heidi van der Watt, founder of the African awards and director of Better Tourism Africa.
The longlisted organisations submissions of the longlisted organisations will now be rigorously reviewed by the judging team. Chair of Judges, Professor Harold Goodwin says;
"The field for the 2018 African Responsible Tourism Awards (ARTA) is again an indication of the strength of responsible tourism in Africa! Entrants have already completed a detailed questionnaire, and now we'll take up references and make some inquiries. On judging day we'll identify those that demonstrate the difference that taking responsibility can make, and have the capacity to educate and inspire others to be more responsible."
The general public can also offer support or otherwise for longlisted organisations by emailing talktous@africanresponsibletourismawards.com. Based on all the evidence, the independent judging team, made up of industry experts, will debate the entries and select the shortlist and winners. The 2018 African Responsible Tourism Award winners will be announced at a ceremony to be held on Wednesday 18 April 2018 at the Cape Town International Convention Centre. The ceremony is part of the responsible tourism programme at WTM Africa, which takes place from 18 to 20 April 2018.
Chardonnay Marchesi, Portfolio Manager for Reed Exhibitions, organiser of WTM Africa, says;
"Now in its fifth year, WTM Africa is firmly established on the African travel and tourism event calendar. Responsible Tourism has been the cornerstone of WTM Africa from the outset. In recent months we've seen the tourism sector rallying with inspiring innovation to respond to the drought in the Western Cape. Just further proof that responsible tourism is integral to the success of tourism on the continent. All stakeholders have a duty to ensure education, sustainability, and authenticity when promoting the unique experiences that Africa has to offer. We look forward to an exciting fourth edition of the African Responsible Tourism Awards, here in Cape Town at the CTICC at WTM Africa."
---
The 2018 ARTA longlist
Abang Africa Travel (South Africa)
All Out Africa (Swaziland)
Basecamp Explorer Kenya (Kenya)
Cape Whale Coast (South Africa)
Coffeebeans Routes (South Africa)
Elundini Backpackers (South Africa)
Global Exploration (South Africa)
Marine Dynamics Tours (South Africa)
Nande Junias Explorer Cultural Tours (Namibia)
New Hermopolis (Egypt)
Nkambeni Safari Camp (South Africa)
North Island (Seychelles)
Peak East Africa (Kenya)
Spier (South Africa)
Wilderness Safaris (Botswana and Zimbabwe)
Congratulations to all longlisters, and best of luck during the judging round, especially Wilderness Safaris – representing Botswana! You can follow #ARTA18 and @RTAwardsAfrica for all you need to know about the awards ceremony and after-party and to discover who goes through to the finals.
---
Meantime, news reached YourBotswana this week that Botswana has won the Best Destination in Nature Award at the just ended ITB tourism awards, which were held in Russia this year. Sadly, this year we don't have much more to report than that because it looks like ITB didn't make a song and dance of the event as it usually does! We are led to believe that Botswana's Mophato Dance Troupe entertained the guests with their sizzling, high octave performance during the event. Well done, Botswana!
Source: https://bettertourismafrica.org/2018/03/08/2018-african-responsible-tourism-awards-longlist-revealed