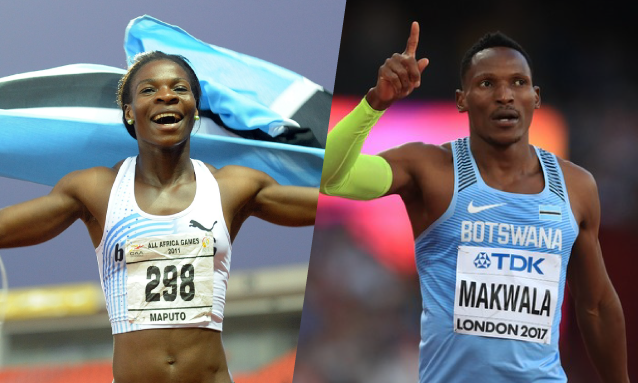 Fresh from her stunning performance at the Lobatse Super night meeting, Botswana's 400m runner, Amantle Montsho kept up the momentum to send a firm message to say she's very much still in the running during the Liquid Telcom Athletix Grand Prix in Ruimsig on March 1.
---
Montsho clocked 50.66, followed by Christine Botlogetswe with 52.07, while Wenda Nel of the University of Stellenbosch won bronze with 52.19, leaving Goitseone Seleka in position seven with 56.42.
Botswana's lads weren't to be left in the shade either! In the men's 400 metres, Isaac Makwala stunned Africa by clocking 45.03 in his first race of the season.
Also sharing the same track with Makwala was Onkabetse Nkobolo, who clocked 46.09 to finish fourth, while Pako Seribe won silver in a different 400m heat.
---
Makwala however, didn't fare too well in the 200m race as he finished in position five with a time of 20.89. Anaso Jobodwana and Clarence Munyai from the University of Pretoria snatched first and second respectively.
Athletics analyst, Billy Tambula, who was with the team in South Africa, said Montsho started the race with a reserved approach for the first bend and gradually increased her speed to attack the back straight.
"You could really see how fluidly she was going as she closed in on both Wenda Nel and Goitseone to quickly control the race. On the home straight, you could see that she was really pushing hard looking at the clock," he said.
According to Tambula, Montsho is on the right track and not far from her best despite the tight schedule this season. With regards to Makwala, he said the athlete controlled the race from start to finish, as he started at a steady pace for the first 100m then powered hard to lead the race.
"With a couple more races, I believe we could well see the Makwala we saw last year. He looks in very good shape," he said.
The next Athletix Grand Prix Series will be held on March 8 in Tshwane.
Reference: BOPA