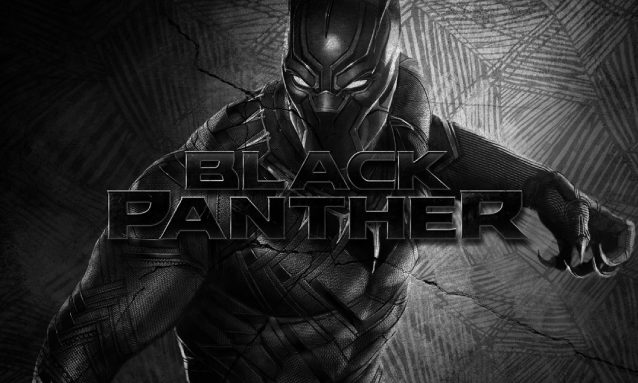 The colourfully printed garments, which are most commonly worn in and associated with western Africa, have been co-opted as the uniform de rigueur for Hollywood depictions of the entire continent of Africa. "Black Panther," which hit theaters February 16 and is based on the longstanding Marvel comic book series, takes a much more thoughtful approach to its wardrobe.
Wakanda, the fictional land where "Black Panther" takes place, is located, according to Marvel lore "in equatorial Africa." Costume designer, Ruth E. Carter wanted the film adaptation of the comic book series to reflect the true diversity of Africa. Carter, who earned Oscar nominations as best costume designer for her work on "Malcolm X" (1993) and "Amistad" (1998), also wanted the superhero flick to "respect" and "preserve the culture" of Africa through costume.
Therefore, when creating the costumes for T'Challa (Chadwick Boseman), the Black Panther, and his mother, Queen Ramonda (Angela Bassett), Carter was thoughtful about paying "homage" and respecting the various cultures of the continent. Imagine our excitement here at YourBotswana when we heard the designer drew some of the inspiration for the designs from our stunning Okavango Delta!
---
In an interview with espnW in which she was asked to elaborate on truly honouring the diversity of Africa in the film, Carter responded;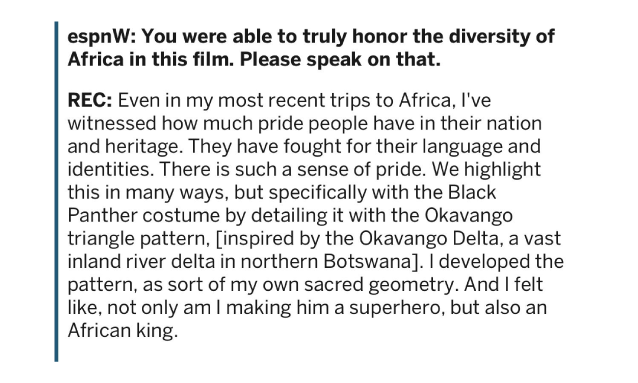 ---
Black Panther Smashes Box Office Records and Hollywood Myths
Meantime, the blockbuster movie this week continued to create a buzz the world over, defying the odds by smashing box office records!
The Disney-Marvel movie "Black Panther," which finds the superheroic T'Challa (Chadwick Boseman) returning to his remote African kingdom to assume the throne, roared into theatres last weekend as a full-blown cultural event, breaking box office records and shattering a myth about the overseas viability of movies rooted in black culture. Even here in Botswana, we joined the craze and made a very big deal of it! People got dressed in their best traditional gear and descended on the local cinemas in their droves.
"Black Panther" instantly became the top-grossing film in history by a black director (Ryan Coogler) and featuring a largely black cast. The previous record-holder was "Straight Outta Compton," which collected $214 million worldwide in 2015 — over its entire run — after adjusting for inflation.
The euphorically reviewed film received a rare A-plus grade from ticket buyers in CinemaScore exit polls. Black viewers made up about 37 percent of the domestic turnout, according to PostTrak, fueled by large numbers of church and school groups, not to mention pent-up demand for a superhero film led by black actors.
Big-budget films that focus on black characters have long been held back by the Hollywood argument — a ridiculous one, in the eyes of many critics — that foreign audiences have little interest in films with largely black casts. It has been a self-fulfilling attitude; studios, ever fixated on what kinds of movies have succeeded in the past, never challenged the assumption with a big-budget fantasy because they were always too afraid to take the risk.
"Black Panther" arrived to very strong results in the United Kingdom, Belgium, Ukraine, South Korea, Mexico and Brazil, in many cases beating initial ticket sales for Marvel nonsequels based on lesser-known characters, including "Guardians of the Galaxy" in 2014.
"It's an important chipping away at this Hollywood notion that somehow studios are taking a bigger risk if they cast nonwhite actors, but I don't see it as a profound change," said Todd Boyd, a cinema and media studies professor at the University of Southern California who focuses on popular culture and race. "I ultimately see it as exploiting a profitable niche."

"To me, there is real change afoot when diverse actors are cast in roles that are not inherently diverse," Mr. Boyd added.
Source: nytimes.com, espn.com