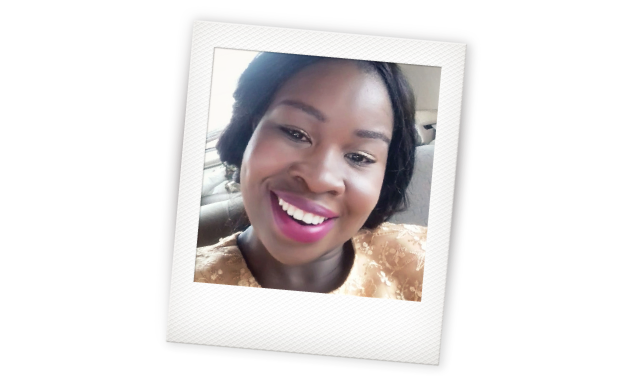 Dumelang, my name is Keletleletswe Somolekae. I'm a 32-year old Motswana and here's my profile.
My full name is Keletleletswe Kearabilwe Somolekae, although everyone calls me Kele. Kearabilwe simply means, "I have been answered". I bet my mother was very happy to have brought me into this world because her prayers were answered. When I was growing up she found delight in me being her daughter, which always made me want to smile and appreciate life.
I am a journalist by profession but having said that, I am always very comfortable within various communication fields. I currently work as a Customer Service Officer. My job is very exciting but sometimes it can be very challenging. Dealing with customers is hard work yet very interesting. I previously worked as a TV News Reporter for 3 years at Botswana Television, otherwise known as Btv. That's where I discovered my passion for dealing with people from different spheres of life.
I would describe myself as a very spiritual person. Everything I do, I ascribe to the Lord Almighty, I believe that I belong to God; therefore everything I do should be inspired and influenced by him. Professionally, I love working smarter not harder; I'm very dedicated to and passionate about my Communications qualification. When I was offered my job at CENE Media as Customer Care Officer I was super excited, I couldn't wait to start. I always enjoy exploring new fields and dealing with people. I'm very versatile in the communication Industry. I'm passionate about News Reporting, Public Relations, Customer Care; you name it.
How do I think other people would describe me? A lot of people probably think I'm weird LOL. I get so much influence from my Heavenly Father and therefore there is always a certain way that I perceive different aspects of life, which makes people think I am strange. However, there is a group of people in my life who DO consider me an angel or even a saint. Well, I am not; as much as I love God, I mess up a lot and I bet God is sometimes shocked at the mistakes that I make haha.
As far as hobbies go… I am not much of a melodious singer but I love singing, especially because I love worshipping God through song. I could wake up in the middle of the night or at the break of dawn and start singing hehehe. I have to admit, this is the main reason why I love my space. During my leisure time, I spend time reading motivational books or sometimes listening to my favourite sermons by different ministers of the Gospel like Joyce Meyer, Andrew Womack, Creflo Dollar, Td Jakes and many others. I have a list of Christian movies that I sometimes watch during my spare time. The latest movie I watched is 'The Shack'. This movie is deep, I have heard different doctrines and deep revelations about God and forgiveness but this one is just on another level. I love it.
A year from now I'm not really sure what I'll be doing. But in my wildest dreams, I would like to get married in Zambia and set up roots there. So I guess I will pray hard so that in a year's time I am somewhere over in Zambia. I have this side 'job' working for Dream Trips where I'm a Gold member. I am striving to hit the International Marketing Director Seat. I hope that I'm able to reach that milestone this year, for sure.
My Background…
My home village is called Serowe – a Royal village also known as Ga-Mmabesi a Khama. This is where the late President Seretse Khama came from. Serowe has a very rich history; it is one of the places in Botswana that are well respected because of the contributions its leaders made to secure Botswana's Independence during the Colonial Era. There are quite a number of historical sites in Serowe that I found very fascinating when I was growing up, including the Royal cemetery where most of the Khama family are buried as well as the Khama family compound.
I once went on a school tour in standard three to see these sites and I was fascinated simply because of the history attached to them. There is also the old UCCSA Church structure, where there are old pictures and archived materials of some missionaries who contributed immensely to Botswana's economy pre-independence. Not forgetting many other landmarks dotted around Serowe including Sekgoma Memorial Hospital, which was the first ever hospital in Serowe. I derive great pride in my village because this is where I was born and bred.
I now live in Gaborone, the capital city of Botswana. Well, I have nothing against my city but I just love the peaceful environment in the village. By contrast; life in Gabs, as it's affectionately called, is obviously more advanced and expensive but you know, as a person you should always learn to run your own race at your own pace.
Growing up in Botswana, I realised the uniqueness and beauty of our nation. Batswana are very loving people and I love their sense of unity. Growing up, I enjoyed attending social events such as Dikgafela; an event that celebrates good harvest. Another thing that always amazed me growing up in Botswana was the extent to which the government was so involved in the lives of its people! From my primary school education right through to my Hons Degree in Broadcasting and Journalism, the government paid my tuition fees IN FULL, which is highly commendable. We are a United and Proud nation, that's all I can say. I take so much pride in my country my heart swells up with emotion just thinking about it.
The person who inspires me? I grew up looking up to my mother. She was a woman of great integrity and blessed with so much grace. My father died in 1996, he was the breadwinner. My mother didn't have any educational background but she sure did have outstanding 'qualifications' in being a wife and a mother. She worked extremely hard to make sure we didn't want for anything growing up. She could work as a housekeeper, clean yards for people, and do laundry just for us to have food on the table. She instilled in me the fear of God, always emphasising to me the importance of growing up to be the pillar of strength for my husband and kids. She was a woman of love, a gentle soul who loved and respected people. I loved her so dearly. May her soul rest in peace – she passed on in 2015.
Is there anything about me that people might be surprised to know? Well, Yes; I am a 32-year-old virgin. This has always sparked controversy with people around me. Initially, my life of celibacy began out of my fear of disgracing my parents if I became another statistic in the ever-soaring teenage pregnancy situation. The older I got, I gave my life to Christ and it all became about God.
There is a verse in the Bible that says our bodies are the temples of the Holy Spirit. According to the Christian belief; sex before marriage dishonours God and I had a conviction to honour God. I value my purity and my relationship with God. In fact, I'm crazy about my father in heaven. To be honest with you, this has not been an easy journey; I am no Angel, I have desires, I value intimacy and companionship but I value my conviction to honour God with my body the most as well as my relationship with the father. I have had people come into my life and leave because of this conviction. I'm waiting to share the best moments with my future husband and I have peace in the knowledge that by so doing, I'll be pleasing to God.
My greatest achievement so far has been becoming a Degree holder… Tertiary education is no joke. I spent sleepless nights, had many frustrations, sometimes even broke down and cried when things didn't work out with my assignments. At the end of it all, I graduated a Hons Degree holder in Broadcasting and Journalism. This for me is quite an achievement!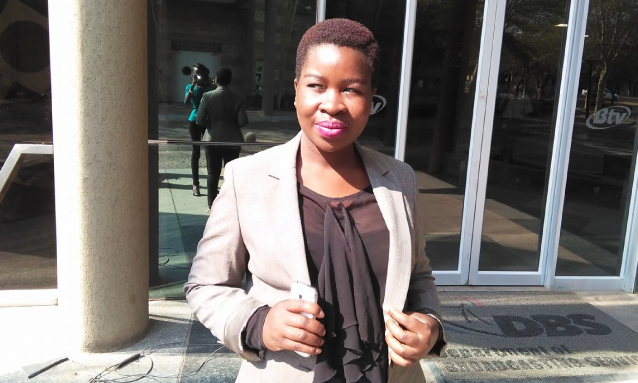 About Botswana…
What makes me most proud to be Motswana is our spirit of Botho. I never tire of greeting everyone I meet along the way even if I do not know them, this I think is unique and makes me proud as a Motswana.
I strongly believe that the peace that reigns supreme in our country, political stability and all the things that are only unique to us, are part of what makes Botswana such a wonderful country. We have a very rich culture. Our Setswana cuisine is to die for. We have outstanding tourism destinations such as stunning Okavango Delta, a personal favourite!
If I could change anything about Botswana, what would it be? Absolutely nothing. We have our shortcomings and strengths I must admit, but still I would not want to change anything. That is what makes us unique as a nation.
In terms of travel within Botswana, I have visited Manyelanong Hill in Otse in the South East. The area was declared a game reserve in 1965. This place has outstanding birdlife; there are many vultures in the area. The sight of groups of vultures landing on the hill against the view of the beautiful sunset is amazing. I personally enjoy visiting this place. Vultures are unique birds, how they are able to work out where there is a carcass is still a mystery to me.
I have never been to Gchwihaba caves, but I would love to visit this place. I have heard that the species of bats in that area can only be found in Botswana. I also developed huge interest in them when I heard about the beautiful coloured flowstones that appear like waterfalls of rock in the caves.
Outside of Botswana, I would love to visit Zambia. Apart from my desire to get married in Zambia (hahaha!), I would love to visit the Victoria Falls on the Zambian side; I hear the view is extraordinarily exquisite!
My favourite traditional meal is without a doubt Serobe and Papa, which is basically stiff porridge and tripe (intestines). Stiff porridge is very common in Southern Africa and has various names; pap (South Africa), sadza (Zimbabwe) etc. We used to eat this meal a lot over Christmas at the lands (akin to a farm). I always looked forward to Christmas every year so that I could eat goat tripe to my heart's content. Another personal favourite is papa and Seswaa. The latter is simply put, pounded meat, like pulled meat. I know that even a lot of people from outside Botswana love it, It's very tasty!
With Botswana having just celebrated 51 years of independence; I still think the quality of our roads is not on a par with roads in other developing countries. I personally think going forward, the government and those in positions of power should seriously consider overhauling Botswana's road network. Roads are essential to the development and economy of the country and the advancement of the roads infrastructure has the potential of luring more investors into the country.
YourBotswana…
I discovered YourBotswana through a friend who happened to have had his profile featured on the website. His name is Emmanuel Mokgano and he spoke very highly of the website.The look and feel of the website is very professional and the graphics outstanding in that they are very well thought out and cleverly placed. I really like that the website is not cluttered with too much content, yet it is very informative.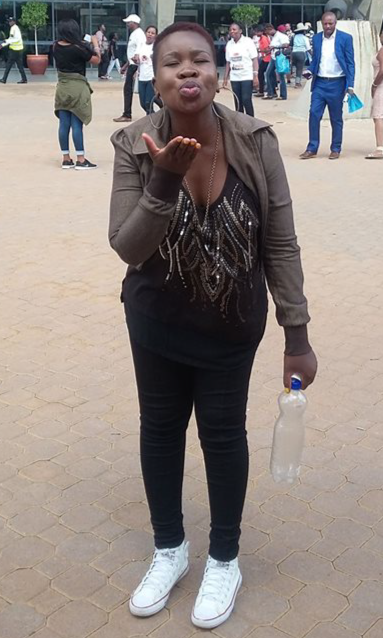 The post I enjoyed the most is 20 quirky things Batswana do that make us quintessentially Batswana… there you go. Whoever wrote this article has deep knowledge of this nation. I loved the part in the article about not criticising or saying anything bad about Botswana in the presence of Batswana, especially if you are from another country. This is typical of Batswana! It's ok for them to complain about Botswana but do not dare say the same thing if you are not from Botswana. That one is a fact. I also loved the article that YourBotswana featured about the BHC youth Scheme. It was very informative. Furthermore, the journalist in me likes the fact that YourBotswana highlights Botswana's highs. With so much bad happening around the world every day, it's heart-warming to come to YourBotswana and read all these uplifting articles about Botswana.
The reason I wanted to share my profile on YourBotswana…. I love my country and I enjoy learning more about it; YourBotswana is one of those websites with very positive feedback about Botswana, its people and their lifestyles. I love it and the idea of sharing all this with the world is brilliant.
Based on what I've seen so far of YourBotswana, I think the website would do well to also feature the different histories of Botswana's various tribes. Listening to conversations between different people from different cultures and tribes, I have realised some of the old histories of our tribes are quite intriguing. I know some are rather strange but still unique, though. But even still, YourBotswana is on the right track and is unique in what it does; promoting and putting Botswana, its people and friends on the map!
I guess I have said all I wanted to say about Botswana and me. My country and I are one; I love Botswana. My Botswana, Your Botswana!
Thanks for reading my profile.