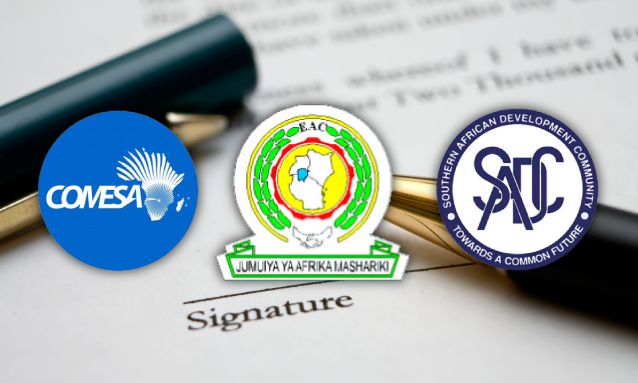 Botswana has signed the Tripartite Free Trade Area (TFTA) Agreement, which consists of 26 countries of the three Regional Economic Communities of Common Market for Eastern and Southern Africa (COMESA), East African Commission (EAC), and the Southern African Development Community (SADC).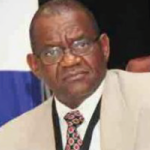 The TFTA Agreement was signed by Botswana's Minister of Investment, Trade and Industry, Hon. Vincent Seretse on 30th January 2018, at a ceremony in Gaborone, Botswana, with COMESA Secretary General, Mr Sindiso Ngwenya; the Deputy Executive Secretary for Regional Integration at the SADC Secretariat, Dr Thembinkosi Mhlongo (pictured right); Senior Government Officials and Chief Executives from Business Botswana as witnesses.
COMESA Secretary General (and Chair of the Tripartite Task Force), Mr Ngwenya commended the government of Botswana for signing the agreement, which he said would not only see the dismantling of trade barriers among the 26 tripartite Member/Partner States, but would also pave the way to integrating the African continent.
Botswana becomes the 22nd country to append its signature to the agreement, which was launched by the Heads of States of the COMESA-EAC-SADC FTA Member States on 10th June, 2015 in Sharm el-Shaik, Egypt. The TFTA aims to boost intra-African trade through the creation of a wider market, increased investment flows, enhanced competitiveness and the development of cross-regional infrastructure. The TFTA also serves as a building block for the completion of the Continental Free Trade Area.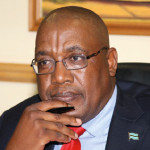 Speaking during the signing ceremony, Hon. Seretse (pictured right) outlined veterinary vaccines; pharmaceutical products; electrical and machinery products; plastics products; salt and salt products; carpets and other floor covering textiles among Botswana's local products identified as having export potential under the agreement.
For his part, SADC Deputy Executive Secretary for Regional Integration, Dr Thembinkosi Mhlongo commended the Botswana government for making the decision to join the tripartite family, saying;
"The Tripartite FTA agreement has the potential to boost trade in Africa and accelerate development by creating a huge single market of about 700 million people with an estimated gross domestic product of well over US$1.4 trillion."
Reference: bilaterals.org