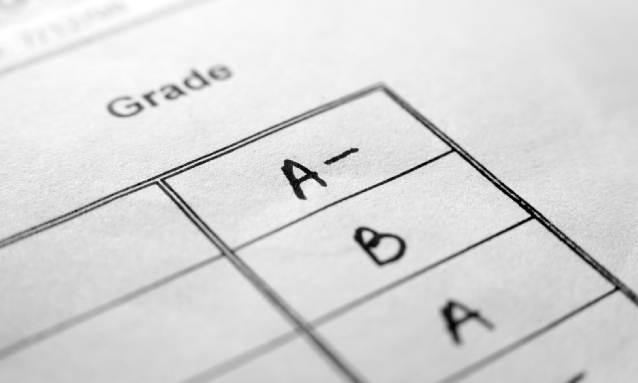 Botswana Examination Council has released the 2017 Junior Certificate Examination (JCE) results. A total of 40,896 candidates wrote the 2017 examination, a slight decrease in candidature compared to the 2016 cohort of 41,464.
20,404 male candidates and 20,492 female candidates sat for the 2017 Junior Certificate Examination.
33.80% of candidates achieved Grade C or better compared to 32.54% in 2016; a 1.26% improvement. This year two candidates obtained a Merit.
376 out of 40,896 (0.92%) candidates achieved Grade A compared to 271 out of 41,464 in 2016, which translates to a 0.27% improvement.
3875 candidates attained Grade B (9.48%) compared to 3465 (8.36%) in 2016, up 1.12%. This year Grade C passes took a 0.13% dive; 9568 (23.40%) candidates against 9757 (23.53%) in 2016.
The number of candidates who attained Grade D dropped by 0.78% from 15.02% in 2016 to 14.24% in 2017. The number of candidates who failed to obtain an overall qualification fell by 0.39%; 6851 (16.75%) compared to 7105 (17.14%) in 2016. These are the candidates who did not meet the minimum requirement for a grade E and are recorded under Grade U.
Symbols used in the Results:
U denotes that a candidate failed to meet the minimum requirements for Grade E.
X denotes that a candidate failed to meet the requirement for the award of the qualification.
---
The results were sent to all the centres. Regional Offices can access the results through Malepa system. Candidates have access to the results through the BEC website as well as SMS.
---
Top 10 schools
Orapa Junior Secondary School, Central = 77.1%
Meepong Junior Secondary School, Central = 75.8%
Bonnington Junior Secondary School, South East = 74.1%
Nanogang Junior Secondary School, South East = 72.8%
Mogobane Junior Secondary School, Southern = 70.3%
Tlogatloga Junior Secondary School, South East = 70.1%
Kgosi Mpe Junior Secondary School, Southern= 66.7%
Makhubu Junior Secondary School, Central = 66.2%
Setlalekgosi Junior Secondary School, North East = 65.4%
Phatsimo Junior Secondary School, Central = 64.2%
Where did it all go wrong?
The Botswana government spends a huge proportion of its budget on education, yet the quality of Botswana education is in tatters, with results progressively getting worse each year. So where exactly is it all going wrong?
Ministry of Education budget allocation over the years
2008 – 5.51 Billion (26.8 %)
2010 – 8.3 Billion
2012 – 7.7 Billion (27.3%)
2014 – 9.26 Billion (27.8%)
2015 – 10.31 Billion (28.1%)
The Business Weekly, known for taking no prisoners, last week ran a damning report looking into possible reasons for the state of Botswana's failing education system. Below are some of the reasons the publication cited:
Despite the heavy investments in education as stated above, students are not only taught under despicable conditions, but the quality of education continues to decline, as reflected by the latest exam results.
The Business Weekly asserts that problems within the Ministry include the government's disregard of teachers' welfare. According to the publication, last year the Botswana Federation of Public Sector's Unions (BOFEPUSU) reported the government to the International Labour Standards Department where Botswana was listed among the top 24 countries that did not adequately address the welfare of its workers.
The constant change at Ministerial level beggars the question, has the nation's education been placed in the right hands? A lot of people have wondered whether the current minister of Basic Education, Unity Dow, a lawyer by profession, is the right person for the job as she's never been a teacher or even worked in any capacity within the education sector.
The Ministry of Basic Education recently released a statement indicating that it's grappling with overcrowded classrooms in state Junior Secondary Schools. Reports state that classrooms at some schools are bursting at the seams with numbers soaring up to 76 students per class, naturally impacting on the teacher-student ratio.
---
What are your thoughts on the deteriorating quality of education in Botswana? Do you feel that a minister's background has any bearing on how their ministry performs? Please share your thoughts with YourBotswana.
References: The Botswana Government Facebook page
The Business Weekly, VOL.2 Issue #181