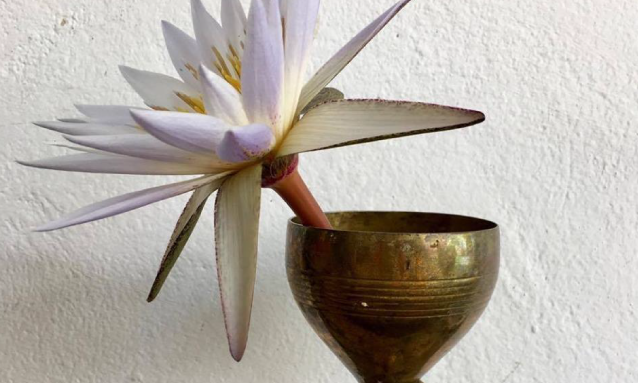 While having a bite to eat at the fantastic Marc's Eatery recently, I noticed that there was a quaint little store in the same complex and couldn't resist popping in to have a quick nosey! 
I walked in to find a gorgeous lady called Lily Dougmore, who turned out to be the owner. Right from the get-go, I fell in love with Tswii Interiors because it stores some of the most gorgeous, rare pieces you'll find in Botswana from jewellery to rugs through to soft furnishings.
Home & Lodge Styling, Decor & Fashion
Tswii Interiors -for some of the most luxurious soft furnishings, Bathroom accessories, Furniture, Decorative pieces, Art, Photography, Clothing, Shoes & Safari accessories you'll ever find.
Tswii, from where the store derives its name, means 'water lily.' Tswii Interiors owner is called Lily (pictured below). See what she did there? Clever!
From the minute I walked in, I was blown away; I was like a child in a candy store. Poor Lilly mustn't have known what had hit her because I was so excited and just could not contain myself as I bombarded her with question after question about the gorgeous items in her store. But bless her, she was very friendly, warm and welcoming. Never once did I feel like she was irritated by my presence and in fact, we had a few giggles over my over the top excitement!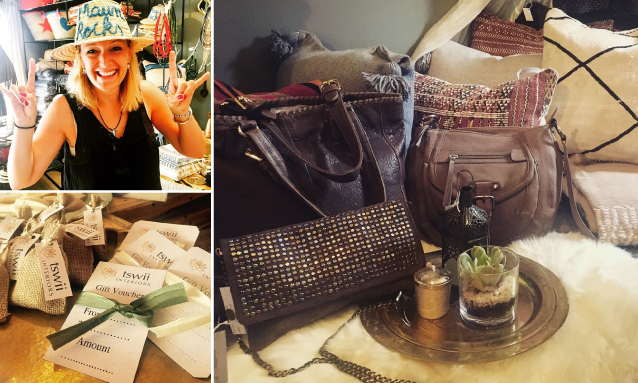 Tswii Interiors offers gift vouchers!
If you like unique pieces from far-flung places including Morocco, the finer things in life, then you'll want to swing by Lily's store. She sells to the public but also the local lodges. So if you've ever been on safari, you'll know that they source nothing but the best, and if it's good for the lodges, I'm totally made up.
Given the quality and unique nature of the items, the price tags aren't aimed at the tight-fisted, but equally, I felt they were good value for money. Very good quality and priced just right.
While I loved just about everything in the store (self-confessed shopaholic right here!), I fell in love with 2 items in particular. The metal studded suede leather handbag is beyond gorgeous and will likely last a lifetime. It comes in black, navy and I think maroon, all of which are gorgeous. Knowing me, if I'd come prepared, I would've snapped all three up, I loved them THAT much!
Then there's the intriguing Moroccan perfume, which comes in this little pouch, which makes for very cute packaging. Like me, some of you will never have seen anything like it before. All the scents I tested smelt beautiful but in the end, I settled for the jasmine to try and LOVED it. You can rub it on your skin or put it in your bed linen or even smalls… It leaves everything smelling gorgeous! They have it in various scents including vanilla and sandalwood, if I remember right.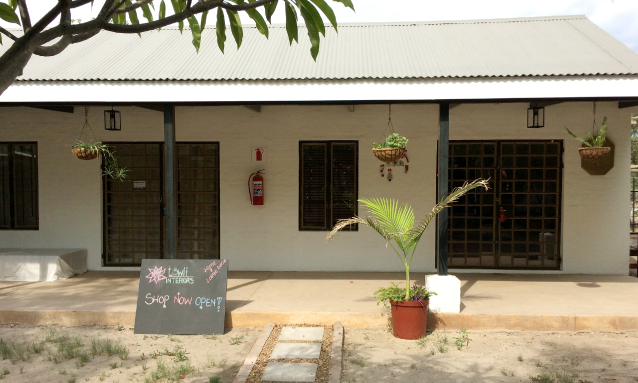 If you like classy houseware and unique items, Tswii Interiors is well worth a visit. Give it a try, you won't be disappointed!
Images courtesy of Tswii Interiors Facebook page