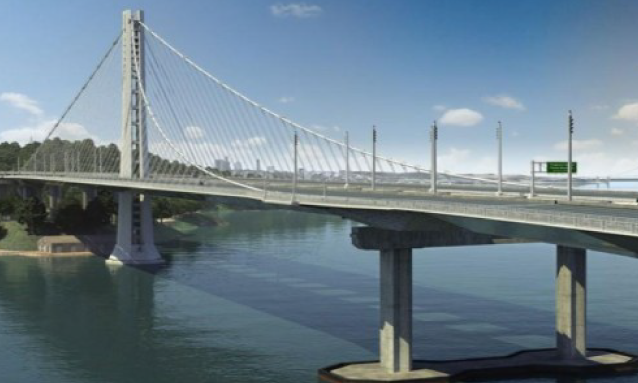 Works on the Kazungula Bridge between Zambia and Botswana have advanced, with about 41 percent done so far.
Kazungula Bridge consultant joint venture Assistant Resident Engineer Joseph Nyirenda says works on the multi-million-dollar bridge project are expected to be completed on schedule in 2019.
Mr. Nyirenda says the bridge, once complete will increase traffic flow between the two countries and efficiency in trade among the SADC countries. He said this during his presentation to the Road Development Agency -RDA- delegation headed by the board chairperson Samuel Mukupa.
Mr. Nyirenda said the construction of the bridge (on the Zambian side) has seen over 500 people being employed, of which about 450 are Zambians.
And Mr. Mukupa says the project is an important economic infrastructure which will enhance trade between Zambia and Botswana and the entire region through increased economic activities.
FYI from Zambia National Broadcasting company (ZNBC) @https://www.znbc.co.zm/kazungula-bridge-works-advance/