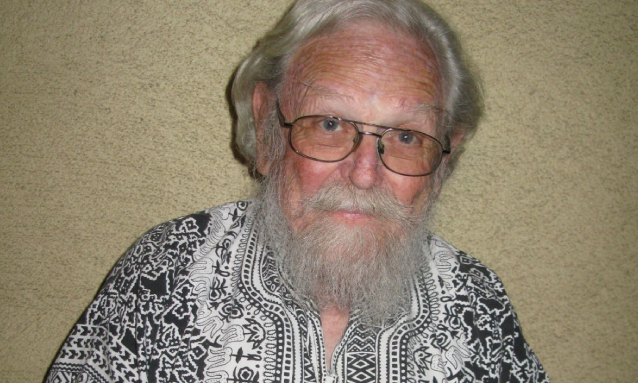 As the upset following American President, Donald Trump's shithole countries slur refuses to go away, we stumbled across a post by a 'friend of Botswana' that we felt needed sharing. Read for yourself as Bruce Hargreaves expresses his thoughts on the matter:
I was shocked to hear what President Trump said about Africa in a meeting on immigration with legislators last week at the White House. Not so much because of the stupid language used (and denied), but because he managed to denigrate an entire continent — good, bad and in between.
Having lived and worked in Malawi, Botswana and Lesotho, I consider myself an Americo-African and am personally insulted.
How did a fourth-generation Californian end up in Africa? My wife and I joined the Peace Corps and served for 3½ years. We then returned to Bakersfield where our older son, John was born. I then earned an MSPH at the University of North Carolina and a PhD at New York University. Returning to Malawi, I taught parasitology at the University of Malawi for 4½ years. Our younger son, James was born there.
Next, I taught botany at the National University of Lesotho for 6½ years. Finally, I was head of Natural History at the National Museum of Botswana for 13 years. Botswana was the best experience of the three. We visited there as tourists in 1966 while we were Peace Corps volunteers and serendipitously shared a commercial flight with Seretse Khama and his family a month before he became the first president of an independent Botswana.
Next, we bought a Land Rover from the Peace Corps with three other leaving volunteers and set off to see the world. I ended up teaching high school biology before we returned to the States. We returned to Botswana for a visit in 1981, a year after Seretse Khama died.
We did not return to Botswana again until 1989, when I became the first head of Natural History at the National Museum. Among other activities, we joined the Gaborone Music Society. In their choir, we got to know Archie Mogwe, a Member of Parliament.
Thus we were at the wedding of his daughter Alice and dined at the same table with Ruth Khama, the widow of the first President Seretse, and their son Ian, who became the fourth president of Botswana.
I again met Ian (then only vice-president) while in the field looking at Botswana caves. (Ian wanted to search for them as a tourist attraction and I had jurisdiction as they came under my division of the museum, as did other national monuments featuring natural history.)
Finally, Ruth Khama was patron of our acting group, the Capitol Players, and came to a gala performance we held in 2002. I was surprised when she came up on the stage at the end and shook hands with all of us. What I did not know was that she was ill and this was her farewell.
Why all this about the Khamas? On Feb. 9, FLICS will be showing the film "A United Kingdom," which tells the story of Ruth and Seretse and the opposition to their marriage by the local aristocracy, the British government and the South African government. They successfully fought such powerful forces, and Seretse was elected President of the newly independent Botswana.
With the help of my wife, Polly, and son, John, I have put together a video presentation that adds a further 40 years to the story and shows the rise of Botswana from one of the poorest nations to the success it is today.
---
I invite everyone to the Fox Theater on Feb. 9 to see that not all of Africa is deplorable, as our president would apparently have us believe.
---
Source & image source: Bruce Hargreaves @bakersfield.com