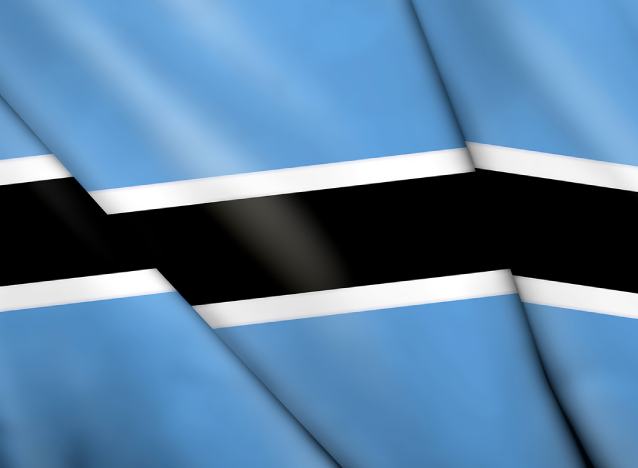 Botswana has been named one of the six best-governed countries in the world by the BBC – alongside Denmark, New Zealand, Canada, Japan and Chile.
The British national broadcaster cited several factors for the six countries' inclusion on its list of high-functioning societies: progressive social policies, trust in government, minimal corruption, an effective justice system, and a tendency to spearhead educational and medical initiatives.
From Canada to Botswana, these six nations consistently rank highest for their progressive social policies, trust in government and effective justice system.
What makes a country well-run? Whether minimising corruption or spearheading educational and medical initiatives, governments around the world use different policies to facilitate a high-functioning society. To quantify the effectiveness of these policies, indexes like the World Justice Project's Rule of Law Index, the World Bank's Governance Index and the Social Progress Index survey residents, compile publicly available statistics and rank countries based on their performance across different categories.
While each index varies in their precise ranking, certain patterns emerge across all three, with the same countries consistently at the top for their progressive social policies, trust in government and effective justice system. Still, policies are only as good as the people they affect, so the BBC talked to residents living in some of these countries to find out which factors most influence their daily lives.
Botswana consistently ranks as one of the strongest-governed countries in Africa, especially in its role in containing corruption, regionally ranking the highest in both the World Bank assessment and Rule of Law Index. After a string of scandals in the early '90s, the government created the Directorate of Corruption and Economic Crime (DCEC) in 1994, which continues to investigate and prosecute officials accused of corruption. Not only that, but the national revenue from diamond mining has been fairly well distributed throughout the county.
"The entire country was founded on national unity and that is still the case to date," said Sehenyi Tlotlego, Botswana native and Philanthropy Coordinator for safari company, Sanctuary Retreats.

"We are a nation that believes and practices 'Ntwa kgolo ke ya molomo', which means 'Disputes are resolved effectively by debating them to a conclusion, and not by going to war'."
The country is known for having strong personal freedoms, scoring high in both freedom of the press and personal property rights. That freedom extends to everyday interactions.
"Batswana are easy-going people, that believe in open talk and do not take kindly to any hidden agendas. It is advisable to be open and discuss issues in the interest of resolving them," said Tlotlego. "We are also a very liberal society where colour, religion and gender doesn't matter, and we will tackle, head-on, any form of injustice."
That has also led to strong social foundations that give citizens the opportunities they need to learn and stay healthy. Every village with 500 or more people qualifies for a medical clinic and primary school, said Tlotlego. The country also was early at recognising the HIV/AIDS pandemic and created a rigorous testing and counselling programme, with free antiretroviral treatment to every citizen testing positive.
Conservation has also been a strength of Botswana's government, which has led to tourism driving 12% of overall GDP.
"Most of the funds accrued from the tourism industry is ploughed back into the protection of protected areas, wildlife management areas outside protected areas and the ever-growing anti-poaching unit," said Tlotlego. "Botswana has set up and supported one of the strongest anti-poaching units in Africa."
---
What are your thoughts on these findings? Please share your thoughts here with YourBotswana.
Source: http://www.bbc.com/travel/story/20180107-what-its-like-to-live-in-a-well-governed-country