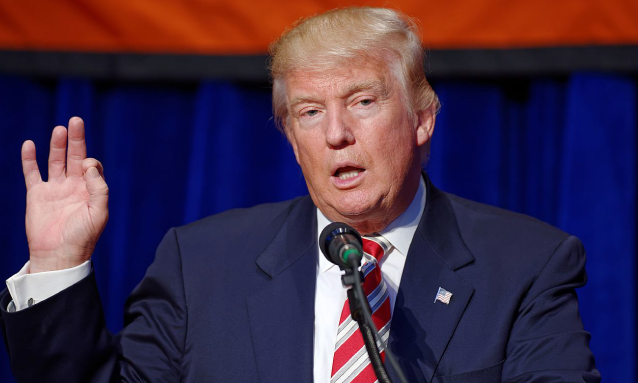 The Ministry of International Affairs & Cooperation wishes to inform the public and the international community that the Government of Botswana, on Friday summoned the US Ambassador to Botswana to express its displeasure at the alleged utterances made by the President of the US, Donald Trump, when he referred to African countries and others as "shithole countries" during a meeting with a bipartisan group of lawmakers at the White House on Thursday 11 January 2018.
The Botswana Government has also enquired from the US Government through the Ambassador, to clarify if Botswana is regarded as a "shithole" country given that there are Botswana nationals residing in the US, and also that some of Batswana may wish to visit the US.
The Government of Botswana is wondering why President Trump, must use this descriptor and derogatory word when talking about countries with whom the US has had cordial and mutually beneficial bilateral relations for so many years.
Botswana has accepted US citizens within her borders over the years and continues to host US guests and senior government officials, including a Congressional delegation that will come to Botswana at the end of this month; that is why we view the utterances by the current American President as highly irresponsible, reprehensible and racist.
Botswana calls on SADC, the African Union and all other progressive nations across the world to strongly condemn the remarks made by President Trump.
---
In an interview with the BBC, Botswana's Foreign Minister, Dr Pelonomi Venson-Motoi described President Trump's comment as "an insult" and "racist". Click this link to hear the audio interview – https://www.facebook.com/bbcafrica/videos/10156215888320229/
Contact – Public Relations, Research and Information Department
Tel: (267) 3600700 Fax: (267) 3913366
E-Mail: mofaic_prri@gov.bw
From the office of US Senator Dick Durbin, along with CNN statement
I cannot believe that in the history of the White House, in that Oval Office, any president has ever spoken the words that I personally heard our president speak yesterday. President Trump said things that were hate-filled, vile, and racist. He used those words repeatedly.
I have a singular mission—to pass the Dream Act. Our deal is a genuine compromise—it addresses all the areas outlined by the President and represents honest concessions on both sides. That is the nature of compromise, and the President and others trying to derail a bipartisan deal do not have an alternative that can earn bipartisan support. We have seven days and the clock is ticking. Our bipartisan group continues to build support for the only deal in town.
https://www.facebook.com/SenatorDurbin/videos/1562641270438207/
From United Nations – statement by UN Human Rights spokesperson Rupert Colville
"Shocking and shameful": comments from the President of the United States go "against universal values," according to United Nations Human Rights spokesperson Rupert Colville.

Speaking to the press in Geneva today, Mr. Colville said this was "not just a story about vulgar language" but about "validating and encouraging racism and xenophobia".
Click the link to watch the video –  https://www.facebook.com/UN.Geneva/videos/1610397569006040/
---
As we continue to reel from President Trump "shithole' slur, YourBotswana has been keeping an eye on Batswana's reactions on social media. While many of us are appalled but not necessarily surprised at Trumps' unsavoury opinion of Africa, there are some Batswana who actually agree with his assertion. Those who agree with him believe he's just stating the obvious, calling a spade a spade. They believe they are living in a shithole, citing the water and electricity issues, corruption and the severe lack of jobs as some of the factors that qualify Botswana as such. They also argue that the rest of Africa, blighted by corruption, war and poverty aptly fits the description.
On a lighter note, the government has turned the whole thing into an opportunity to market Botswana as a holiday destination of choice. All day yesterday, the Botswana Government Facebook page kept posting various pictures of Botswana wildlife quenching their thirst at scenic waterholes, with the caption "Botswana is a waterhole country". While the shithole episode is regrettable, I like the BW Government Facebook page's stance of turning an unfortunate incident into a huge positive.
To those Batswana who agree with Trump; I think we'll all have to agree to disagree on this one. Whether Africa is indeed a shithole or not is not the big thing here; it's the fact that it has come from President Trump, an "ally" of Botswana and many other African countries, the leader of arguably the most powerful country in the world. It's the fact that it's very divisive and can only exacerbate and enable ignorance and intolerance. The UN Human Rights spokesperson, Rupert Colville stole the words right out of my mouth when he said of Trump's utterance in the above video;
"… not just a story about vulgar language" but about "validating and encouraging racism and xenophobia."
---
If you have any opinions, please feel free to share them with YourBotswana; we'd like to hear them!
Source: Botswana Government Facebook page, www.mofaic.gov.bw
Video interview with Dr Pelonomi Venson-Moitoi courtesy of bbc.co.uk
Featured image by Michael Vadon