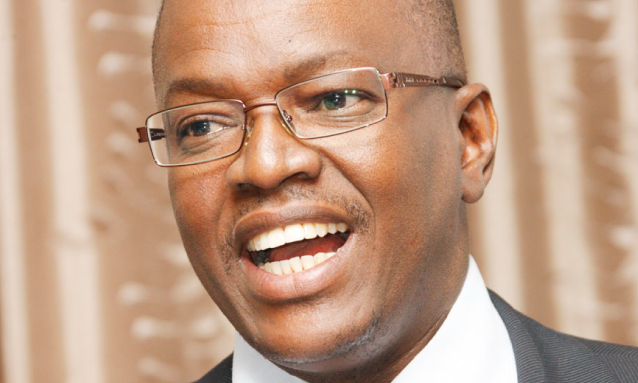 As we start 2018 with anticipation and hope for the next twelve months, it promises to be an exciting year of various exciting political events for Botswana.
The Patriot's Phillimon Mmeso warns that more technocrats will be fired while others are hired; some cabinet ministers will be demoted, while some are promoted. Strap yourselves in and see below what mind-blowing events he believes are in store for Botswana in 2018! 
1. Power changes hands – Botswana will welcome a new president on April 1, with Mokgweetsi Masisi succeeding Ian Khama, who will step down at the end of his 10-year reign.
President Khama has already started his nationwide farewell tour, which has heralded huge praise for him for respecting the country's constitution that limits presidential terms to two.
Masisi will inherit a ruling party which has seen its popular vote shrink to 46 percent and will be under heavy pressure to restore confidence in his party and ensure that it survives a combined opposition onslaught in the 2019 General Elections.
2. Masisi to fire, hire technocrats – At the top of these is a change of Government which will result in a big shift in the top echelons of state administration. New President Mokgweetsi Masisi will end almost 10 years of many technocrats who served under President Khama.
3. Cabinet reshuffle – The new president will have the unenviable task of getting rid of those he sees as excess baggage. Unfortunately for him, he has no luxury of time and has to move swiftly to turn the ruling Botswana Democratic Party (BDP) around to make it more appealing to voters in the 2019 General Elections.
Masisi will be ushered in as the 5th President of Botswana in April and will immediately announce his new cabinet.
---
Some of the backbenchers who are expected to make it into the cabinet include MP for Tati West Samson Moyo Guma, who has publicly expressed his loyalty to Masisi. Having served previously as Assistant Minister of Finance, he could be set for a full ministerial post.
There is the possibility of the Minister of Presidential Affairs, Governance and Public Administration Eric Molale being moved to Defence, Justice and Security, with Shaw Kgathi taking over from him.
Another surprise might be the moving of Tshekedi Khama from the Ministry of Environment, Natural Resources Conservation and Tourism to a different one after his poor handling of the Botswana Tourism Organisation's (BTO) administration. It is possible that Kitso Mokaila could be returned to the ministry.
Having worked with his colleagues and being the primary evaluator of their performance as Vice President, it is quite possible that he will completely overhaul the ensemble and promote some of the backbenchers including economist Bogolo Kenewendo and Mephato Reatile who were brought into Parliament as Specially Elected members following a Constitutional amendment.
A number of those who campaigned against Masisi in the BDP Congress elections could very well find themselves being demoted.
---
4. Moshupa/Manyana by-elections – As he takes the Presidential seat, Masisi will create a vacancy in the Moshupa/Manyana constituency. Months before that, all parties will set about working out who best to put forward to contest the seat left vacant by Masisi.
While Masisi's close ally, Karabo Gare is viewed as the preferred candidate to represent the BDP in the by- election, only time will tell if Botswana's newest political party, Alliance for Progressives will contest the by-elections or join hands with the UDC.
5. Primary elections – All political parties will hold both their parliamentary and council primaries in preparation for the 2019 General Elections. The BDP will hold its first primary elections in January in opposition-held constituencies. Political sparks are to be expected, especially in Mogoditshane, where Khama's blue-eyed boy Tshepang Mabaila will face BDP labour committee member, Kgang Kgang. Already, there is tension brewing with Kgang accusing Mabaila of buying votes through his charity events.
An interesting development will be in Gaborone North where incumbent MP Haskins Nkaigwa has stated that he is a member of the UDC and no longer with BMD. The constituency has been allocated to BMD and if Nkaigwa doesn't decide soon, the BMD might field a candidate there and push Nkaigwa to AP, where he said his political soul lies.
6. PAC review national petroleum fund – With Parliament having resolved to call a meeting of the Parliamentary Accounts Committee (PAC) with the assistance of the Auditor General to probe the National Petroleum Fund, skeletons are expected to tumble out of the closet. The public will know about the full-scale misuse of funds by the DISS and how they managed to get funds without the approval of Parliament and the Ministry of Finance and Economic Development. It will also put under the spotlight the involvement of Kgori Investment and Basis Point Capital on their performance as the fund managers.
7. UDC Congress – The UDC will hold their first major congress in February to adopt the new constitution, among others. Fireworks are expected at the congress, especially over the role of the two party Vice Presidents, which has caused confusion in some quarters.
Another thorny issue is around concerns over the unresolved issue of the allocation of constituencies and the alleged failure by the UDC leadership to consult them on some issues affecting the alliance.
8. IEC Registration – Voter registration for the 2019 elections is expected to start in September and according to the new Electoral Act, there will be no supplementary registration. This will see parties going all out to ensure that they register as many of their members as possible.
It is highly possible that one of the parties could file a court case against this to protest the unfairness of the law, which is likely to leave a good number of eligible voters out, particularly first-time voters who are likely to reach voting age in 2019 and months before the poll is taken.
9. Change of guard at the BDF – The Botswana Defence Force (BDF) commander, Lieutenant General Placid Segokgo and his deputy Major General Morake are expected to reach the statutory retirement age of 55. Incoming President Mokgweetsi Masisi will have to appoint a new commander and he will be looking at Major Generals Mpho Mophuting, Molefi Seikano and Seleka Innocent Phatshwane.
The current Director Support Services, General Mophuting is favourite to take over as the new commander of the BDF in 2018 and has recently returned from some courses in the USA.
Mophuting, said to have good leadership qualities, is among the Generals who were recently promoted. Most of the former army commanders have previously headed the Ground Forces Command. He has previously commanded second Infantry Brigade – the largest in the army – thus giving him the much-needed experience as the army commander.
General Seikano is viewed in the army as a humble leader but very tough when it comes to discipline as dictated by his special forces training. General Phatshwane is viewed as one of the cream de la crème of the new BDF leadership.
Commander of the Air Arm Wing, General Phatshwane's promotion has been phenomenal having been promoted from Colonel to Brigadier in 2011 and appointed deputy commander, Air Arm in 2012. In 2015 together with General Seikano, they were promoted to the rank of Major General and he was appointed Commander of the Air Arm command.
10. Appointment of new Chief Justice –With the incumbent Chief Justice Maruping Dibotelo having reached his retirement age of 70, Botswana is set to have a new Chief Justice. Dibotelo was given a contract extension last year that expires mid-2018. As the new president, Masisi will therefore have the important task of deciding who becomes the country's leading judicial officer.
Reference: The Patriot on Sunday