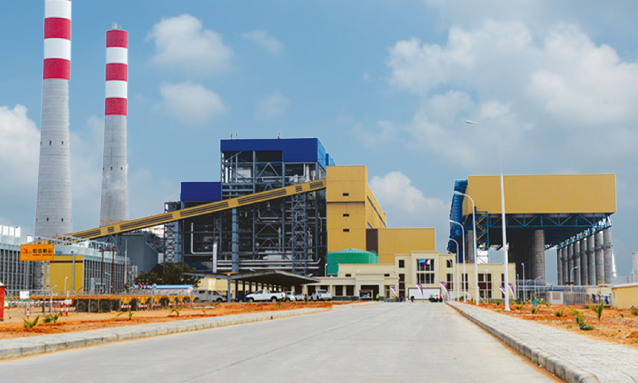 Morupule B Power Station, a coal-fired power station built by the China National Electric Engineering Corporation, has been credited with spurring electricity production in Botswana, Statistics Botswana said Wednesday.
In its latest figures on electricity generation and distribution, Statistics Botswana said the volume of electricity generated in the third quarter of 2017 stood at 893,831 MWH, an increase of 32.4 percent from 675,047 MWH in the second quarter.
"This increase is mainly attributable to improved performance of power generators at Morupule B power station due to all the four units being operational during the period under review," said Statistics Botswana.
Morupule B Power Station, located some 270 km north of the capital Gaborone, accounts for 90 percent of the country's domestic power generation. The generation of electricity in Botswana started in 1985 with a coal-fired thermal power station at Morupule operating at a capacity of 132 MWH. Prior to that, most of Botswana's electricity was imported from South Africa's power utility, Eskom.
In 2008, South Africa's electricity demand started to exceed its supply, resulting in the South African government restricting power exports. The volume of imported electricity decreased by 62.6 percent from 333,355 MWH during the third quarter of 2016 to 124,612 MWH during 2017 third quarter.
Source: xinhuanet.com