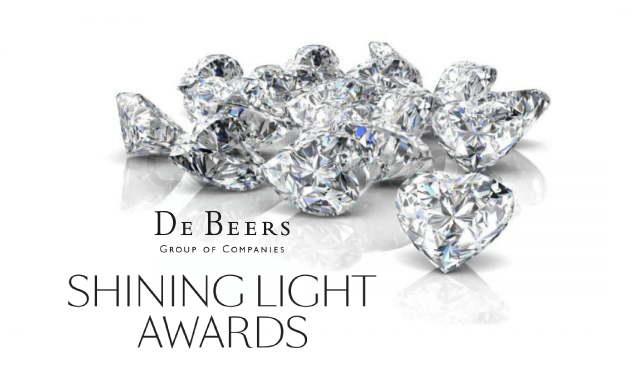 De Beers Group hosted its annual Shining Light Awards: The De Beers Young Jewellery Designers Skills Development Initiative at a glamorous red carpet event in Namibia last Friday, December 1.
The awards, which recognise and celebrate emerging jewellery designers in Botswana, Namibia and South Africa, provide entrants with a valuable platform to build their careers in the jewellery design industry. Nine talented jewellery designers, three from each region, made it to the finals of the prestigious competition – beating competition from 137 other entrants. The young designers were given the task of designing a jewellery collection – a ring, earrings, bracelet and necklace, that represented this year's design brief theme of Protecting Nature's Beauty.
Pat Dambe, Vice-President of Corporate Affairs and Government Relations at De Beers Global Sightholder Sales, says of the competition;
"Shining Light is crucial because it feeds into that youth space, but more importantly in terms of our business, it helps us understand the consumers.

"We (are) are starting to see that our consumers are so different. They're so dynamic and the trends change so quickly and what better than having young people help us through that in terms of insight? They embrace it – they live it. And that's why Shining Lights is part of our building forever, as a business, but also with our youth in the countries we're in."
The awards, in their second decade, have changed focus over the past few years by moving away from designing and producing intricate art pieces to more commercial jewellery collections, which appeal to a broader consumer market. The three main winners were Andile Mbeje (South Africa), Richardlee Shoombe (Namibia) and Mbako Baraedi (Botswana – pictured below and his winning bracelet). The trio wins a year-long apprenticeship at the Forevermark Design and Innovation Centre in Milan, Italy, where they will have the opportunity to work alongside high calibre jewellery designers at one of the world's fastest-growing diamond brands.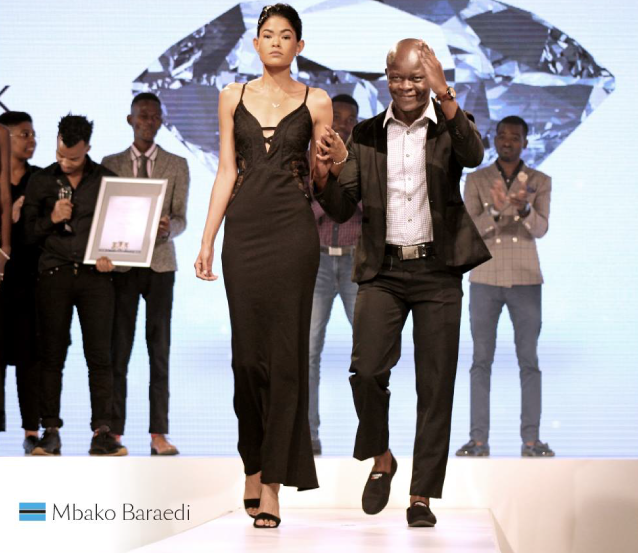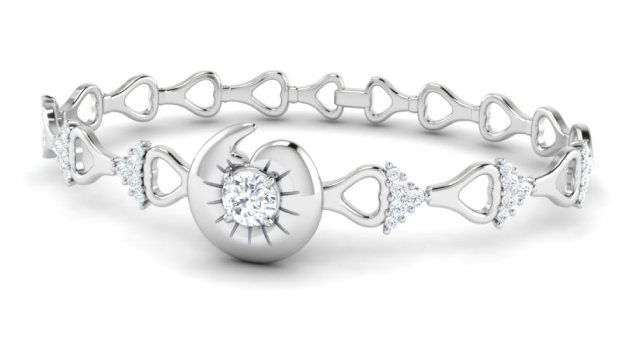 An elated Mbeje, who studied at Tshwane University of Technology, was naturally thrilled with his win;
"I didn't get to attend my graduation so this is like my graduation – and now I've graduated as an award-winning designer. I'm just so thankful for all the support and help I got to make it here," he said.
Mbeje is now a few steps closer to realising his dream of working as a jewellery designer for an international company. His collection, Crowning Glory, was inspired by the curled horns of the kudu, as he wanted to highlight their natural beauty.
The runners-up, Botswana's Tshepo Dithebele (Botswana), Namibia's Frans Uunona and South Africa's Omphile Sibanda will also be on a three-month internship at the Forevermark Design and Innovation Centre.
The second batch of runners-up, South African Gabrielle Lourens, Namibian Taleni Udeiko and Botswana's Gaone Caroline Otsile will be enrolled in a jewellery design skills development programme at a local university.
Source: FYI – Full article and gallery @  http://www.destinyman.com/2017/12/04/african-designers-dazzle-de-beers-awards/