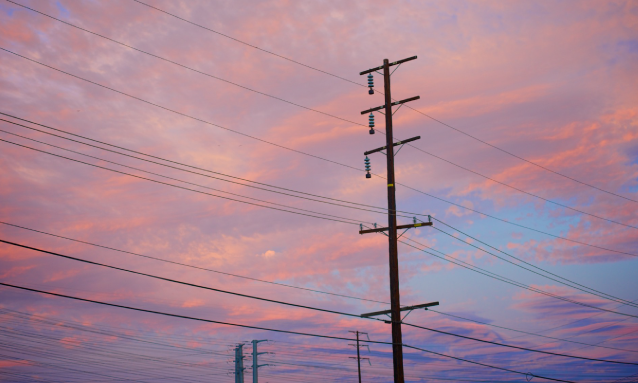 The Minister of Mineral Resources, Green Technology and Energy security, Advocate Sadique Kebonang has appealed to the contractors undertaking the construction of the Botswana Power Corporation (BPC) North West Transmission Phase one Grid Connection project to do it within budget and by the scheduled time. Speaking on Friday at the signing of the agreement between the three contractors, the Minister said it's imperative for projects of such magnitude to be taken seriously as they contribute to the economic development of the country.
The contractors are Kalpaturu, South African based Consolidate Power Project and Larsen and Turbo Limited.
The project, which is valued at P2.4 billion, will be done in two phases, each of which will cost P1.2 billion. The first high voltage project will be undertaken from Morupule-Maun-Shakawe and Ghanzi, while the second will run from Selebi-Phikwe to Kasane. Both projects are expected to be completed by 2020.
Botswana Power Corporation (BPC) CEO, Dr Stefan Schwarzfischer assured Batswana that the three contractors have the high voltage material and infrastructure skills and expertise required to get the job done. Dr Schwarzfischer explained that the three companies had been evaluated as per the BPC and PPADB procurement standards and that based on their wealth of skills, technical competence and tangible evidence of their previous works, BPC is satisfied that they will deliver on the expectations of the project.
Phase one will see the construction of the 40000v backbone transmission line from Morupule B to Maun via Orapa, two 400kkV substations and 132kV line and substations connecting Maun to Shakawe and Ghanzi.
He further explained that Phase Two of the project would be implemented from August 2018 and was scheduled to complete by October 2020. Additionally, he said that BPC was currently evaluating tenders and had already received Phase Two of the project, which should conclude the process by January 2018. Dr Schwarzfischer said BPC would increase its human resource capacity and train staff over the next two years to cater for the operations and maintenance of the extended grid, which he said would guarantee reliable power supply when the project got into full operation by the end of 2019.
A Memorandum of Understanding was also signed with Khoemacau Copper Mining during the ceremony. It stipulates that BPC will provide approximately 30 Mega Watts to the copper mine in future, as well as to create employment for 900 people.
Reference: BOPA