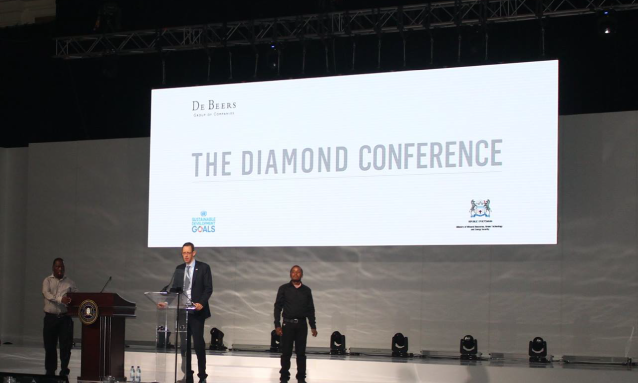 De Beers Group, in partnership with the Ministry of Mineral Resources, Green Technology and Energy Security and in collaboration with the United Nations Office for Partnerships –UNOP this week convened the third annual Diamond Conference in Gaborone to highlight opportunities to create sustainable shared value in the diamond industry.
Various government, civil society and industry leaders shared their insights during a series of discussion panel sessions. This year's conference focused on the importance of sustainability for the diamond industry and for diamond producing countries. It sought to explore how the industry can align its efforts to deliver sustainable development throughout the diamond value chain by applying the UN Sustainable Development Goals (SDGs) framework, as well as to showcase some of the progress to date.
"Botswana is a leading example of a country that has used its diamond revenues to support economic and social development over the past 50 years," said Minister Sadique Kebonang.

"We have embraced a sustainable development approach that is aligned with the SDGs and we call on the support and involvement of all our partners in the diamond industry as we work towards realising our goals.

The support of the private sector in advancing the implementation of the SDGs will be critical in complementing the efforts of governments and other stakeholders," stated Jacinta Barrins, UN Resident Coordinator and UNDP Resident Representative in Botswana.
In addition to hosting The Diamond Conference; De Beers Group, in partnership with the Government of the Republic of Botswana, also hosted The Entrepreneurship Catalyst conference on Wednesday (focusing on the acceleration of youth entrepreneurs) and the W Summit on Thursday (focusing on the advancement of women business leaders.
---
Carl Lewis @ the Youth Innovators & Entrepreneurship Catalyst Summit
On Wednesday, the De Beers Youth Innovators Botswana summit featured legendary America Athlete, Carl Lewis as well as local and international entrepreneurs.
The event aimed to inspire, excite and spur on Botswana's youth to explore entrepreneurial opportunities. This year's summit focused on entrepreneurship as a catalyst for "Diversity for Innovation" and infusing a culture of entrepreneurship across a myriad of sectors in Botswana such as Agri-businesses, Manufacturing,
Health,
Mining, 
Construction and Application Processes, among others.
It brought together local and regional entrepreneurs, game changers and thought leaders from Africa and around the world. The event was linked to the Stanford Go-to-Market as an intensive, week-long entrepreneurship boot camp. The boot camp; a combination of lectures, case studies and group discussions, will help budding entrepreneurs gain the confidence and skills to commercialise their business ideas and accelerate their route to market. The partnership is being carried out in collaboration with the Botswana Government, DeBeers and the Botswana Innovation Hub.
---
De Beers and UN women announce 8-million Pula investment in support of Botswana women's micro-entrepreneurs
De Beers Group and United Nations (UN) Women in collaboration with Botswana's Ministry of Nationality, Immigration and Gender Affairs this week announced an 8-million Pula investment in capacity-building programmes. The programmes, to be rolled out over three years, will be aimed at supporting women micro-entrepreneurs in select villages in the Okavango Delta and Kweneng District.
In the Okavango Delta, De Beers and UN Women will work with the NGO Adore Little Children Botswana (ALCB), which supports women and children in Ngarange Village. The partnership will extend ALCB's existing women's economic empowerment programmes, which focus on improving lives through permaculture programmes that produce fresh vegetables for local communities.
In Kweneng District villages, the focus will be on advancing existing micro-enterprises including leatherworks, pottery and livestock businesses. Additionally, steps will be taken to identify and develop opportunities for new small, medium and micro-enterprises. The programmes, to be launched in early 2018, will equip women micro-entrepreneurs in the target regions with business management skills, an understanding of access to markets and marketing and technical skills, especially in agricultural activities. In addition, the programmes will help build life skills and confidence to support effective decision-making, communication and negotiation.
The Okavango Delta and Kweneng District are some of the poorest and were selected as the initial focus due to their strong potential to deliver tangible, positive outcomes that support entire communities through the increased economic empowerment of women micro-entrepreneurs.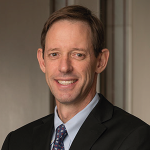 De Beers Group CEO, Bruce Cleaver said;
"Botswana has achieved a huge amount of development through prudent use of diamond revenues, but challenges remain and programmes such as these can have a real and lasting positive impact. Advancing women's economic empowerment in two of the most disadvantaged areas of Botswana will not only support the women micro-entrepreneurs that participate in the programmes but also their communities through increased employment opportunities and skills development."
More information on how to participate will be provided early next year.
Source: miningreview.com, Botswana Government Facebook Page. Featured image courtesy of Brand Botswana