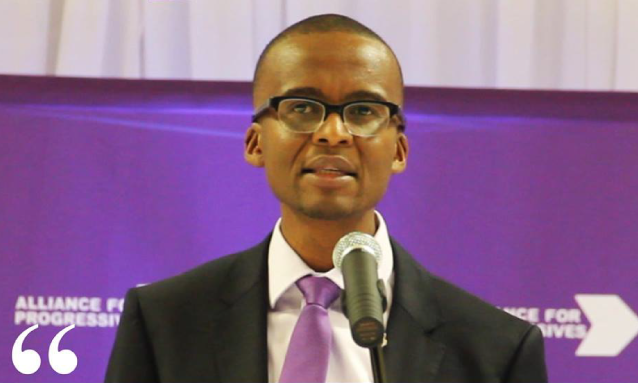 Botswana has a new opposition party. Alliance for Progressives – AP was launched in Gaborone on Saturday, October 28. AP leader, Mr Ndaba Gaolathe said during the launch that the party would be home to all who are members of political parties within which they feel suffocated.
Mr Gaolathe said the AP offers hope for free self-expression and full participation in the political discourse.
"I call all those that are distant from the political discourse for many reasons to feel comfortable at the AP. We need to make them see that politics is not a game, but a moral obligation and something that will shape our country and determine the future of our children," he said.
He said as a new political party, they wrongly and unfairly attracted blame for fragmenting opposition parties.
"This was a gross misinterpretation of the AP. The AP is a special generation of people and activists. You are a generation that is immortal, not because you have an inexhaustible voice, but because you have a soul, a spirit capable of compassion, sacrifice and endurance. You will prevail," he enthused.
Deputy President, Mr Wynter Mmolotsi said the AP seeks to bring about authentic change that will change people's lives for good. He said the AP offers hope for the hopeless and that the party wants to restore Batswana's long-lost dignity.
"We want equal rights for Batswana regardless of their political affiliation or social standing. We would create jobs commensurate with years of schooling and create permanent jobs," he said.
He highlighted that the AP is ready to work with all nations, regional and international organisations, labour movements and the civil society. AP is a breakaway party from the Botswana Movement for Democracy. Its party colour is purple and the slogan "Tswelelelo Pele ya Botlhe" (progress for all).
Reference: BOPA