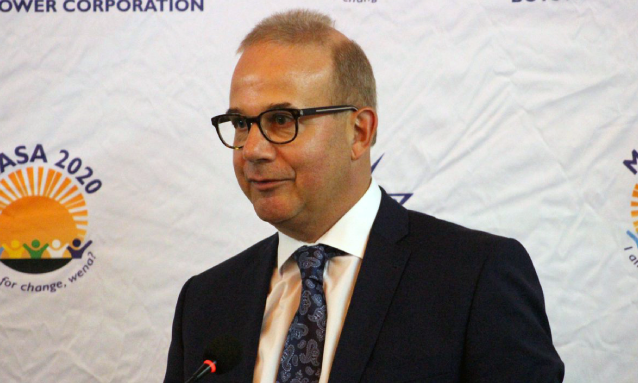 The Botswana Power Corporation – BPC, Tobela Solar Power and Lesoso Solar Multipurpose Cooperative Society have struck a historic partnership which will see Tobela village powered up by solar. The exciting project is to commence next year.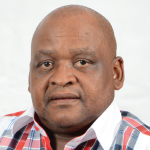 Speaking at the signing ceremony held at the Grand Palm, Assistant Minister of Health and Wellness and Member of Parliament for Shoshong, Mr Dikgang Makgalemele (pictured right) said it was a great and historic moment for the community. Mr Makgalemele said the project initially began in 2010 when the community came up with various ways of attracting investment to the area. He said the idea was to lure as many investors as possible to the village to ensure that it was transformed into a modern village.
Mr Makgalemele explained that following lengthy negotiations, a 30-hectare piece of land was allocated in Tobela where the solar power plant is to be constructed.
"So far, only four hectares has been utilised and as the project expands, we want to have 10 to 20 MW distributed to the village," he said.
For his part, BPC Chief Executive Officer, Dr Stefan Schwarzfisher (pictured at the top of this post) said solar power plants would be constructed in 20 other villages nationwide to increase electricity connectivity. He said the villages would be connected in the next 12 months. He noted that their next stop would be Seronga, where an agreement would be signed next month to expand the distribution network.
Dr Schwarzfisher highlighted that the government has signed the Paris Agreement to reduce carbon emissions to zero by 2036.
"In order to achieve this objective, we need to take the first steps into a greener environment by increasing our green energy mix by 25 percent by 2025, which means that Botswana needs to establish 250 MW on solar capabilities within the next seven years," he noted.
He said this would be achieved through the construction of a solar power plant and distribution networks in Tobela. This is to be followed by the electrification of 20 rural areas that are far removed from the national power grid.
Reference: BOPA