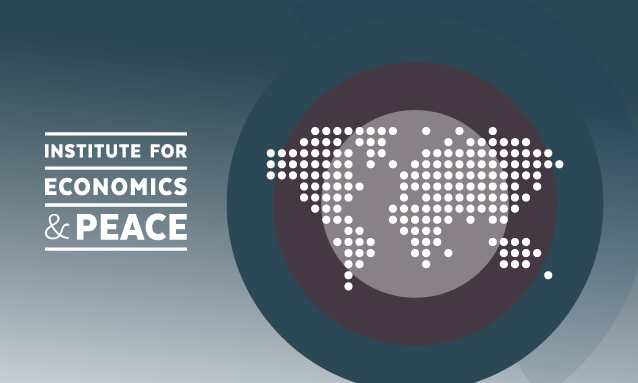 The International Institute for Economics and Peace –IEP has released its 2017 Positive Peace Report. According to the report, Botswana is one of only two countries in the world to have graduated to a "high peace" ranking over the past decade.
In its section on "Transitions to Higher Levels of Peace," the report states;
"Between 2008 and 2016, only two countries improved from the mid to high Peace group. These countries are Botswana and Serbia."
The report further observed;
"These societies were more transparent with higher levels of free flow of information and had better business environments. They also had higher numbers of security and police forces."
The IEP defines "Positive Peace" as an empirically based framework, which has been developed to identify and understand the factors which are statistically associated with peaceful and resilient societies, reflecting their internal capacity to meet the needs of its citizens, reduce and deal with grievances without the use of violence.
In the report, Positive Peace is comparatively measured by the IEP on the Positive Peace Index -PPI, in which Botswana is currently ranked 43 out of 163 nations based on a composite score for eight core governance categories:
Well Functioning Government
Sound Business Environment
Equitable Distribution of Resources
Acceptance of the Rights of Others
Good Relations with Neighbours
Free Flow of Information
High Levels of Human Capital
Low Level of Corruption
The report further notes that its research has demonstrated that high levels of peacefulness are associated with strength in not just one but all eight factors of Positive Peace. All domains are highly interrelated and work together systemically in producing a peaceful society.
Sweden, Switzerland, Finland, Norway and Denmark took the top five places in the 2017 Positive Peace Index. Botswana, along with Mauritius are the only two African countries with aggregate scores of above 2.54 in all eight governance categories, indicating "very high levels of peace".
The IEP also produces the annual Global Peace Index -GPI, whose 2017 edition ranked Botswana 27 out of 163 countries. The GPI is said to focus on the absence of "negative" measures such as levels of violence, while PPI focuses on "positive" i.e. good governance, measures. The IEP has further listed Botswana in its top ten low conflict societies.
---
A little more information on the IEP
Headquartered in Sydney, Australia, the IEP is a global think tank with branches in New York City, Mexico City and The Hague. In preparing its reports IEP works in partnership with a number of think tanks, NGOs and academic institutions including the Aspen Institute, Center for Strategic and International Studies, International Peace Institute, Open Society Foundations and Kings College. It also collaborates with inter-governmental organisations such as the Organisation for Economic Co-operation and Development – OECD, the Commonwealth Secretariat, UNDP, UNICEF, the World Bank Group and the UN peacebuilding Support Office. The IEP is also an active member of the UN Global Compact Expert Group on Responsible Business and Investment in High-Risk Areas.
For the full report: http://visionofhumanity.org/app/uploads/2017/10/Positive-Peace-Report-2017.pdf and http://economicsandpeace.org