I will always regret not attending Joss Stone's concert in Gaborone back in 2015 when the gorgeous English soul singer, Joss Stone visited Botswana. Joss is one of those musicians who make singing look incredibly easy and breaks you out in goose bumps every time you watch her perform live!
"My mission is to explore and understand the universal language of music in every country on the planet,"-Joss Stone on her Total World Tour which kicked off in April 2014.
And she made good on that promise, as she even made time to stop off in little old Botswana, where not many world acclaimed performers ever venture. While in Botswana, Joss duetted with a little-known guitarist called Ronnie on a song she penned to plead for the rain to fall on semi-arid Botswana, following a 9-month dry spell.
Above is the video of the duo performing the cute song.
---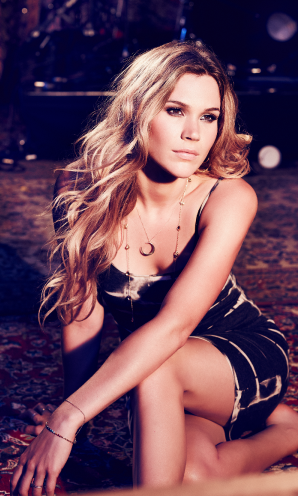 Who is Joss Stone?
While the star requires no introduction in the West, many around this neck of the woods will know very little, if anything, about Joss Stone. Long before Adele burst onto the music scene with her unmistakable soulful voice, Joss had been serenading the world with her gorgeous music for years. Still only 30, Joss became obsessed with soul music from a very tender age.
By the time she was in her early teens she had begun to intuitively hone her now trademark gravelly-but-lustrous vocals by singing along to Aretha's Franklin's Greatest Hits. She began pursuing a singing career at thirteen, securing a record deal at 15, and recording her star-making debut album, The Soul Sessions, which was released in 2003. 10 years on from those stunning debut sessions, Joss decided to bring things full circle and revisit where it all began – with her follow up to that multi-million selling debut The Soul Sessions Volume 2.
A stunning exercise in vocal poise, passion and power, the album was well received globally and charted in the Top 20 both in the UK and in the US, garnering some of the best her reviews for many years.
Joss has held her own performing alongside high calibre stars such as James Brown, Gladys Knight, Solomon Burke, Blondie, Smokey Robinson and Melissa Etheridge among many others. Yet, she seemingly appears humble and down-to-earth. You'll notice that while it's obvious she's the world-renowned international star, the video is titled "Ronnie ft Joss Stone".
*I hate to point out the faux pas right at the beginning of the video too- Botswana is spelt Botswanna.
Reference: http://www.jossstone.com/about