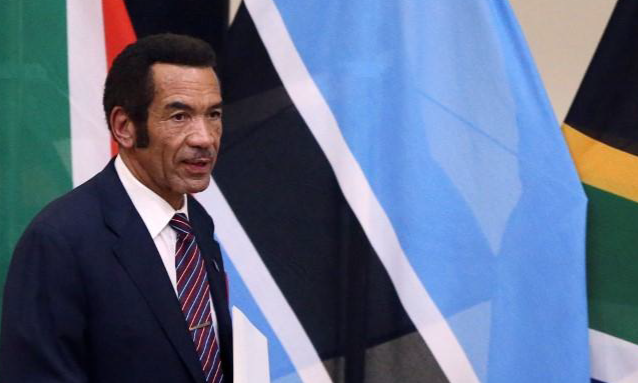 The President, Lieutenant General Dr Seretse Khama Ian Khama says the depletion of natural capital is threatening the social and economic sustenance of Africans and reduces their capacity to attain sustainable development.
President Khama made the remarks this Wednesday at the 5-year anniversary and inaugural forum of the ministers' conference for the Gaborone Declaration for Sustainability in Africa – GDSA held in Maun. The president, who is the chairman of the GDSA, further said that Africans should avoid this happening at all costs. In 2012, African heads of states and governments and international partners gathered in Gaborone, where they committed to implementing all conventions and declarations that promote sustainability for development.
As signatories to the GDSA, they agreed to take action on a number of priority areas for future development, including inter alia, that they must integrate the value of nature through capital accounting into their national policies and programs; recognising that nature is needed for economic growth and sustainability. Furthermore, it was agreed that countries must reduce poverty by transitioning agriculture, extractive industries, fisheries and other economic uses of nature to practices that promote sustainable employment, food security, sustainable energy and the protection of nature including protected areas.
President Khama said he was happy to note that they have made progress on a number of these issues since the first meeting. He noted that as member states, they committed to the Gaborone Declaration on realising that natural capital forms the backbone of many African economies, considering the continent's abundant natural wealth. He further said that the long-term benefits of natural assets are, however, threatened by economic development models that take the contribution of nature for granted or do not sufficiently consider natural capital as an integral part of their planning, national accounting and policy making systems.
Reference: Botswana Government Facebook Page (FYI from Xinhua)