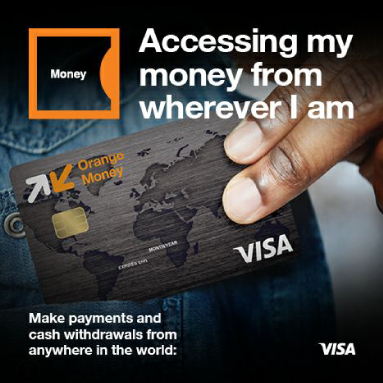 Orange Botswana has launched a new and improved Orange Money Visa Card for the convenience of users travelling outside Botswana. Speaking recently at the launch, Orange Money director, Mr Seabelo Pilane (pictured below) said the evolution of the card is in line with Orange's continued efforts to promote financial inclusion as well as to bring financial services even closer to Batswana.
Mr Pilane said Orange Money subscribers had been eagerly waiting for the Visa card.
"With this new card, we believe our customers can travel the world with peace of mind and have access to their Orange Money wherever they are. Customers just need to deposit money into their Orange Money wallet and can swipe or make cash withdrawals in their travels outside of Botswana," he said.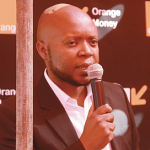 The new Visa card comes with a chip and Personal Identification Number functionality and unlike the existent Orange Money Card, is accepted internationally. Customers currently using the mag-stripe Orange Money card will be able to continue using it in Botswana.
"This is an opportune time for Orange to introduce this card, as the current card has performed well in the market and continues to do so, competing impressively with cards issued by the local banks," he said.
For her part, Orange Botswana Marketing Executive, Ms Lame Madiba said the company puts its customers first and strives to provide innovative solutions designed to suit their needs.
She said for that reason, the new Orange Money Visa card has been revamped and enhanced with extra security features to afford customers the opportunity to use it internationally; anytime and anywhere in the world.
Reference: BOPA