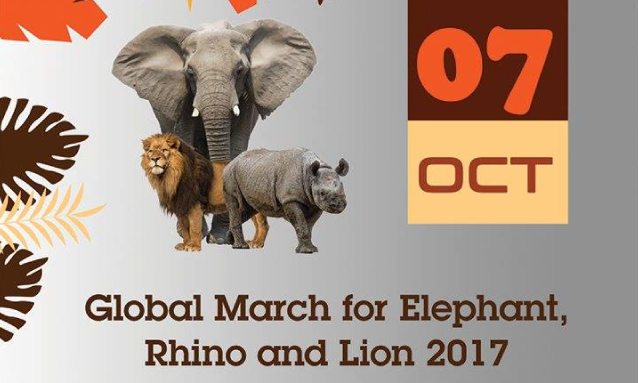 The Gaborone Community yesterday embarked on a charity walk as part of the global march for elephants, rhinos and lions. The objective of the walk was to raise awareness about the risk of extinction the endangered species face and to advocate for the conservation and survival of elephants, rhinos, lions and pangolins. Additionally, the aim of the walk was to advocate for a ban on the trade of ivory, rhino horn, lion bone and pangolin bush meat and scales.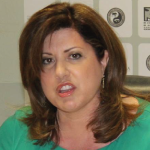 Fittingly, the Ambassador of the Global March 2017, Mrs Thea Khama (pictured right), led the walk. The Minister for Environment, Natural Resources, Conservation & Tourism, Honourable Tshekedi Khama, His Worship the Mayor of Gaborone, Honourable Kagiso Thutlwe, local Jazz singer, Nnunu Ramagotsi and football legend, Gordon Gilbert were among those who took part in the event.
This year, the spotlight was not only on the conservation of elephants, rhinos and lions; but also on one of the most hunted animal species on the African and Asian continents, the Pangolin.
Often lauded for its conservation efforts, Botswana tirelessly continues to seek out avenues through which to safeguard its wildlife. This year, Gaborone, Kasane and Maun residents were set to embark on this year's walk. Funds generated from the Gaborone march have been entrusted to the Tlhokomela Botswana Endangered Wildlife Trust. The funds have been most significant in rolling out the trust's scope of work by Rhino Conservation Botswana and Elephants Without Borders, both of which ensure the collaring, welfare and general study of wildlife populations in Botswana. It has also assisted with the training, equipping and welfare of personnel who work for the Department of Wildlife and National Parks and the Anti-Poaching Unit.
The global community reconises Botswana's outstanding and exemplary success story in wildlife conservation and the diversification of tourism. Naturally, this vote of confidence brings with it the responsibility of ensuring the sustainability of the wildlife and ecosystem that continues to draw thousands of domestic, regional and international tourists to Botswana.
#GlobalMarch #ElephantsRhinosLionsPangolins #GaboroneBotswana #onevoiceoneworld #justice4earth #justice4all #jointheherd #naturalresouces4ever
Reference and images: Botswana Government Facebook page