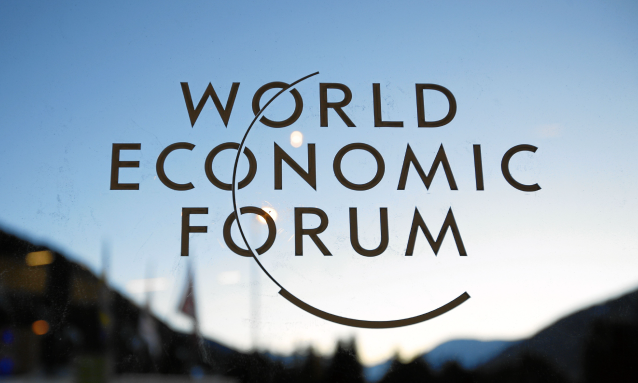 According to the latest 2017 'The Global Competitiveness Index' by the World Economic Forum – WEF, Botswana ranks number 63 out of 137 countries on the global index, with a score of 4.30. This marks a slight improvement for Botswana, up 1 place from last year's ranking of 64. It also reflects an upward trend for Botswana since 2012, when it was ranked 80 in the world.
The WEF defines the index as "the set of institutions, policies and factors that determine the level of productivity of a country". Others are subtly different but all generally use the word "productivity".
Mauritius remains Africa's most competitive economy. Below are Africa's top 5 most competitive economies as ranked by the Index.
Mauritius ranked 45th globally with score of 4.42
Rwanda ranked 58th globally with score of 4.35
South Africa ranked 61st globally with score of 4.32
Botswana ranked 63th globally with score of 4.30
Morocco ranked 71st globally with a score of 4.24
On the global scale, Switzerland, United States, Singapore, Netherlands and Germany ranked in the top 5 economies with scores of 5.86, 5.85, 5.71, 5.66 and 5.65 respectively.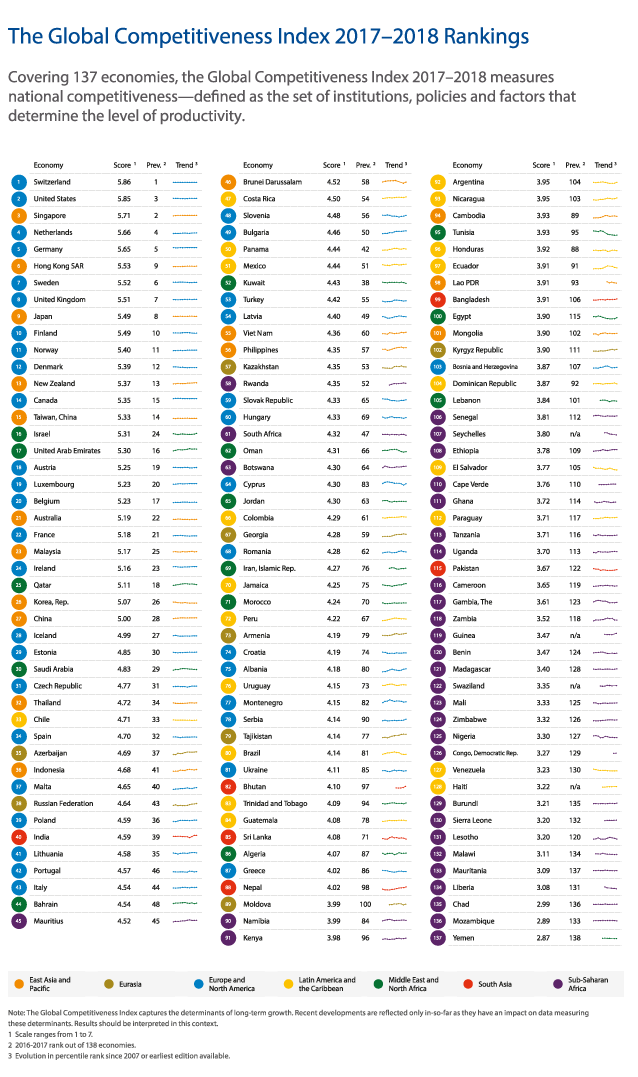 Table above source and the detailed Report can be accessed @ https://www.weforum.org/reports/the-global-competitiveness-report-2017-2018