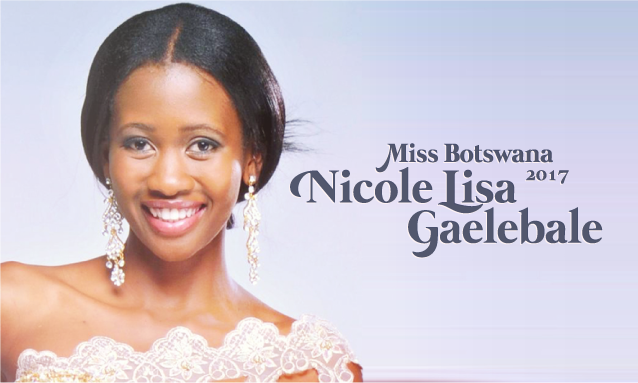 For most Miss Botswana contestants, it's usually their first go at the competition. However, Nicole Gaelebale appears to be a firm believer of the saying if at first you don't succeed, try and try and try again; because this year was her sixth attempt. Good for her because her tenacity finally paid off! Perseverance like hers is truly commendable.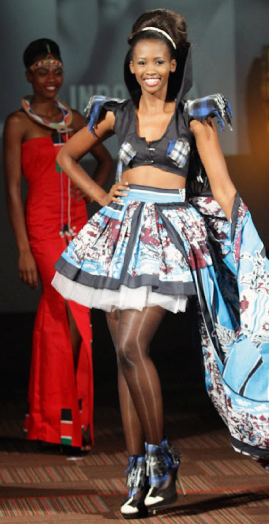 Nicole's first go at the pageant was as a fresh-faced 18 year old back in 2010.
Nicole's ambitions know no bounds as she aspires to restore Batswana's faith by winning Miss World, the reason for her relentless attempts to win Miss Botswana.
Outgoing Miss Botswana, Thato Kenosi couldn't pass her crown onto Nicole as she was already in the UK pursuing her studies. For some women, this could have easily put a dampener on their success. But not Nicole; she gracefully accepted her crown from Thato's first princess, Bonnie Kamona and never once threw a diva strop!
Another blow to Nicole's victory came in the shape of the Miss Botswana Committee deciding that this year's winner would only receive half of her prize money at the beginning of her reign and the rest on completion of her reign and whatever project she chooses to work on. The reason cited for this was because Miss Botswana winners have the habit of neglecting their contractual duties once they get their hands on the cash. While this turn of events is enough to rile anyone, again Nicole seems to have taken it all in her stride, sucking it up with her head held high! We have yet to hear of her throwing out her toys in anger.
On October 18, Nicole is set to leave for China, where she'll represent Botswana at the Miss World Pageant on November 18.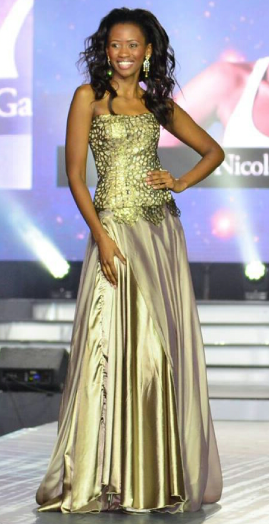 Scandalous
Famed for its scandals and controversial incidents, the Miss Botswana 2016 pageant was overshadowed by widespread talk of favouritism and the 'tatoogate' saga in which outgoing queen Thata Kenosi was vilified for spotting a couple of tattoos.
True to form, this year once again the Miss Botswana Pageant was marred with yet a couple of scandals; talk of one of the contestants being in a relationship with someone who could give her an unfair advantage over her competitors. For the record, she came nowhere near winning. The second of the scandals being that the pageant was almost thrown into complete disarray due to severe budget constraints.
Miss Botswana Coordinator, Dorcus Thobega told BOPA in an interview that for this year's pageant, the committee only met in July, hardly enough time to organise an event of this magnitude! Among the reasons that Thobega cited for this year's event's near failure is the lack of sponsorship and preparations starting late. No reason was given as to why they started late. She also explained that last year they relied heavily on help from the Ministry of Youth Empowerment, Sport and Culture Development.
For those who think beauty pageants are based solely on looks, Ms Thobega highlighted that the Miss Botswana criteria looks at intelligence, demeanour, conversational skills, the project the contestants choose to embark on and its presentation.
Guests at this year's event were serenaded by some of Botswana's most popular young crooners such as Amantle Brown with her catchy track, Follo; ATI with his utterly addicting hit song, Khiring Khorong and goosebump – inducing Lizibo's singing.