In a landmark victory for Botswana's transgender community, Justice Nthomiwa of Lobatse High Court this week ordered that a transgender born female's gender marker be changed from female to male.
Although assigned the female gender at birth; the applicant, (who cannot be named, as the Court has previously issued an order for the applicant's identity to remain confidential) identifies as a man. The Court ruled that refusal to change the applicant's gender marker is unreasonable and violates the applicant's rights to dignity, privacy, freedom of expression, equal protection of the law, freedom from discrimination and freedom from inhumane and degrading treatment.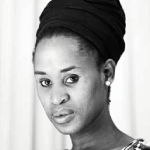 On that basis, the government has been ordered to change the gender marker on the applicant's Omang ID card from female to male. Ntomiwa's ruling heralds a victory for Botswana's transgenders and is likely to set precedent for Ricki Kgositau (pictured), who also wants her gender marker changed from male to female.
Her case will be heard in December before Judge Dambe.
---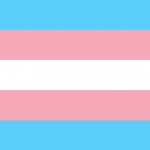 I couldn't help but notice the Transgender Pride flag looks quite similar to the Botswana flag. It was designed by Monica Helms, and was first shown at a pride parade in Phoenix, Arizona, USA in 2000. The flag represents the transgender community and consists of five horizontal stripes, two light blue, two pink, with a white stripe in the center.
Monica describes the meaning of the flag as follows: "The light blue is the traditional color for baby boys, pink is for girls, and the white in the middle is for those who are transitioning, those who feel they have a neutral gender or no gender, and those who are intersexed. The pattern is such that no matter which way you fly it, it will always be correct. This symbolizes us trying to find correctness in our own lives".
Reference: MmegOnline