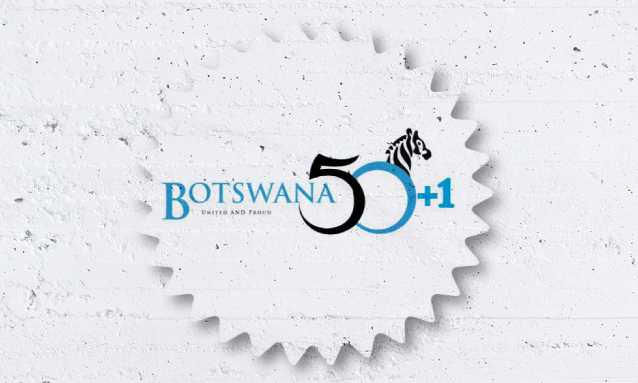 As the countdown to the BOT50+1 celebrations gains pace, the government has invited members of the public to attend a slew of events arranged for the upcoming Independence festivities. Preparations are underway, while some activities have already started taking place, in what could turn out a lot more hyped up than the milestone 50 years of independence last year!
Old Naledi got a head start last week with the aim of giving the community a feel of what to expect during BOT50+1 celebrations. Activities at the events were designed to create a platform for the youth in the arts industry to showcase their talent, while the spectators walked away with gift hampers. Gaborone West Mall activities followed on September 16 while Bontleng Mall activities took place on September 21.
Ministry of Youth Empowerment, Sport and Culture Development Public Relations Officer, Tsitsi Makgakgenene said the ministry is busy preparing for the celebrations, which kicked off in earnest on Saturday, September 23 with a carnival. A combined church service is scheduled to take place in Gaborone today (September 24).
There are more events to be held on the eve of September 30, which will culminate in an explosion of further activities on the day itself.
"The reason behind the activities is to hype up and alert the community that the independence celebrations did not end with BOT50," she said.
Makgakganene thanked the performers who volunteered to perform at the activities, saying they felt the celebrations were for Batswana and wanted to celebrate as one.
Today's BOT50+1 Independence combined church service, held at Boipuso Hall (Fairgrounds Holdings), will focus on the following intercessory prayer items:
Thanksgiving for the good rains and harvest in 2016 and 2017 – Pastor D Seitlhamo – Apostolic Faith Mission
Thanks giving for peace and stability – Mrs K. Kesitilwe – Assemblies of God Church
Rain – Pastor K. Balesamang – Church of God in Christ
Social ills and the nation's wellbeing – Prophetess G. Ndwapi – Battle Cry Church
*Catch the live broadcasts on Radio Botswana and BTV.
Meantime, the Minister of Youth Empowerment, Sport and Culture Development, Thapelo Olopeng has said the government will engage youth – owned businesses during the BOT50+1 celebrations, making good on the decision that was made last year to engage youth entrepreneurs during last year's independence celebrations.
The government has made available a budget provision of 7-million Pula for this year's independence celebrations in Gaborone alone.
Schedule of Independence Day activities
The Ministry of Youth Empowerment, Sport and Culture Development's schedule:
23 September 2017 Carnival Match at Main Mall
‪24 September 2017 Combined Church Service at Boipuso Hall
‪29th September 2017 Botswana Honours Awards Ceremony at Avani Hotel
‪29 September 2017 Independence Eve at National Stadium from 1630 hours
‪Independence Day Celebrations – National Stadium from 0700 hours followed by Football Match between Ethiopia and Botswana
Cuba wishes Botswana a happy 51st Anniversary of Independence
Yesterday, Cuban health professionals and diplomats in Botswana held a carnival at Gaborone's Main mall in a show of solidarity as Botswana prepares to celebrate 51 years of independence. They treated spectators to a sample of their culture by dancing "La Conga Santiaguera" as well as offering authentic samples of light Mojitos and cigars.
#BotswanaTurns51 #BlueBlackAndWhite #UnitedAndProud #ReJaBoipuso #BW51
Reference: BW government Facebook page, Cuban Embassy Facebook page